The foundation stone of the Saint-Gobain tower has been laid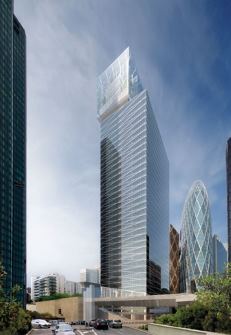 In the day of the 185th anniversary of Generali presence in France, the foundation stone of the Saint-Gobain Tower has been laid in Paris: the building will be the new headquarter of Saint-Gobain Group and it will be located in the heart of the Paris business district La Défense. As affirmed by the Chairman of Assicurazioni Generali Gabriele Galateri di Genola – with the participation of the Chairman and CEO of Saint-Gobain Pierre-André de Chalendar and of the Chairman and CEO of VINCI Xavier Huillard – this is one of the largest real estate projects financed by Generali in Europe, through which the Group wants to underline its commitment to invest in a key market such as France.
The construction of the Saint-Gobain Tower, which will be realised by Vinci Group, is the result of a common vision between Generali and Saint-Gobain that have successfully worked together to cope with the architectural, economic and environmental challenges inherent in such a relevant project. The Tower is part of an urban transformation plan that has been affecting La Défense district in recent years and it provides a further demonstration of Generali Group's commitment in carrying out responsible activities and investments within larger projects of sustainable development.