The FIS Alpine Ski World Cup is started, Generali present also this year in the White Circus
Federica Brignone, sponsored by Banca Generali, wins the women's giant slalom in Soelden. "It's a dream come true"
The fiftieth edition of the FIS Alpine Ski World Cup get started. The Italian Federica Brignone, sponsored by Banca Generali, earned her first career World Cup win at the season-opening women's giant slalom on Saturday in Soelden, in the Rettenbach glacier, Austria.
Generali, through Generali Austria, will be present also this year in the White Circus sponsoring 32 races in the program starting from Levi, Finland, in program on November 14 and some key races of the circuit, in the first place Kitzbuhel.
"It's a dream come true - said Federica Brignone - a long-awaited victory. I did not expect to get it right away in this race. A memorable victory: winning a race of the World Cup was my goal this season, now that I have achieved that, I will have to set more, new goals for the rest of the season".
At the starting gate, the next season is promising a lot of events that will bring athletes and fans in unprecedented locations for the World Cup, expanded in races because this year no special events coincide as Olympic Games and World Championship. Five months of great sports and great challenges for the numerous athletes competing for the Cup, to take the throne from the 2014 leaders, such as the Austrian champion Marcel Hirscher.
In the coming season, in addition to Kitzbühel, Generali will be present also in Canada, in the races scheduled between late November and early December in Lake Louise, then in Are, Sweden, for the return of the World Cup in Europe; in Italy this year the World Cup will have a significant role, with the races in December in Val Gardena, Alta Badia and Santa Caterina. In January, Generali will be present in the circuit in Zagreb, Croatia and Cortina, and then will sponsor the two major events in Slovenia: the Slalom and Super G races in Maribor and in March in Kranjska Gora, to close later in Kvitfjell in Norway on March 12.
Discover the other sponsorship initiatives by visiting the relevant section.
Federica Brignone winning in Soelden (Austria) and best pictures of 2014/15 season.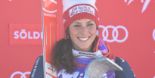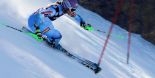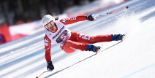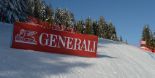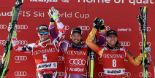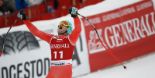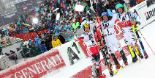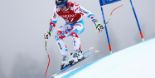 Federica Brignone, ph. Michel Cottin/ Agence Zoom
Tina Maze, ph. Christophe Pallot/ Agence Zoom
Federica Brignone, ph. Alain Grosclaude/ Agence Zoom
Kvitfjell Ph. Jonas Ericsson / Agence Zoom
Kvitfjell, Ph. Jonas Ericsson / Agence Zoom
Kitzbϋhel, Ph. Alexis Boichard / Agence Zoom
Kitzbϋhel, Ph. Christophe Pallot / Agence Zoom
Kitzbϋhel, Ph. Christophe Pallot / Agence Zoom