Milano welcomes the CityLife Shopping District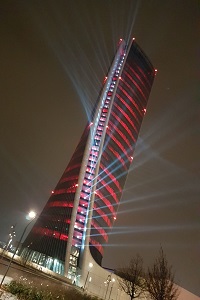 The CityLife Shopping District has opened its doors. It embodies the beating heart of shopping and entertainment in the CityLife neighbourhood, that represents the most important urban requalification project of the city of Milan carried out by Generali Group. The management of the district has been handed to Generali Real Estate, while Sonae Sierra has been chosen as the development and management partner of what will be a special shopping destination in Italy.
The project, developed in collaboration with prestigious architectural studios, envisages a commercial gallery, designed by Zaha Hadid Architects, on three levels; the Tre Torri Square and an open-air pedestrian shopping area, as a symbolic entry point of the Shopping District from the surrounding residential area.
Representing the most extensive commercial area in Italy and one of Europe's largest, the CityLife District valorises Milan's capacity to attract retail agents. The CityLife Shopping District further stands out for its ability to host its visitors in an innovative environment, guaranteeing, through the combination of 100 commercial businesses and a catchment area of 700.000 users, attractive places for shopping, lifestyle, catering services and free time. 1000 new jobs will also be created as a consequence of the opening of the District.
For further information visit the website of CityLife Shopping District.