In France, Generali Vitality has been awarded by L'Argus de l'Assurance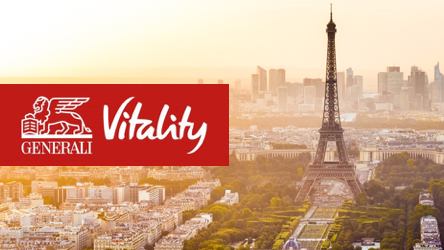 Generali Vitality, the wellness programme of Generali Group, has been awarded with the Innovation of the year for Corporate Life Business Award in France by insurance magazine L'Argus de l'Assurance.
Since January 2017, the programme is offered to corporate clients of Generali France that subscribe to health and protection insurance through various distribution channels on the French market. Generali Vitality serves as an outstanding example of how an insurer can proactively promote health at the worksite. Employees who take steps to improve their health are given discounts and rewards through our Vitality partners such as Club Med, Look Voyages and Weedoogift.
The award confirms the innovative character of Generali Vitality that is part of the smart insurance solutions strategy across the Group. The programme is now available in Germany and France and a launch in Austria is scheduled later this year. A Europe-wide rollout is planned for the future. Generali has exclusive rights for the mainland European market.