Generali ski season
Lara Gut and Marcel Hirscher triumph at World Cup. Generali : "See you next season"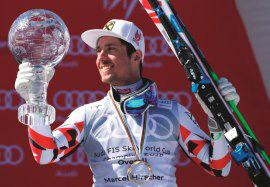 The 50th Alpine Ski World Cup season concluded on 20th March in Sankt Moritz (Switzerland) and the overall titles were won by Marcel Hirscher of Austria and Lara Gut of Switzerland.
This season, that was extremely exciting and full of surprises, was eagerly supported by Generali, which always promotes quality sports programs. Marcel Hirscher, who is the Wünderteam leader, is the greatest athlete of all time, as he managed to bring home five consecutive crystal balls.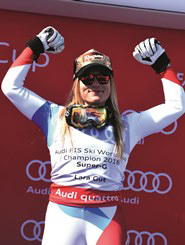 It was a first crystal globe for Lara Gut, who managed to pass Lindsey Vonn in World Cup overall standings. The duel between the two athletes ended when Vonn had to stop after the accident of Soldeu (Andorra).
Hirscher himself could easily win his fifth World Cup overall title, because his main competitor, Aksel Lund Svindal, was forced to withdraw after suffering an injury in Kitzbühel. Peter Fill , who comes from South Tyrol, became the first Italian to win the men's World Cup downhill title, also thanks to its great performance on the Streif (Kitzbühel), which is the most spectacular and difficult race track in the world.
The Italian athletes are greatly satisfied with the team's accomplishments. Nadia Fanchini won the downhill event in La Thuile and Federica Brignone , who is sponsored by Generali, won the Super G in Soldeu. Federica turned out to be the best athlete in the team, as she took the 4th place in the Giant slalom, the 6th place in the Super G and the 8th place overall.
This season, during which some bad accidents occurred, had very little early snowfall and was affected by inclement weather. Anyway, the World Cup managed to provide great emotions and saw the emergence of bright new talents, especially from Scandinavia. Aleksander Aamodt Kilde won the season-long super-G title and Henrik Kristoffersen was the winner of the men's slalom discipline title. Sweden's Frida Hansdotter took World Cup slalom title. Mikaela Shiffrin did not celebrate after her fifth slalom victory of the season, because she missed some races during a 40-day injury layoff.
The young skiers surprised many fans and commentators during this World Cup, which was proudly supported by Generali – which had visibility in many races – and by Generali Austria, that was the sponsor of a total of 32 races, because the Company strongly believes in the value of skiing, that combines technique, passion, discipline and love for mountains.
After a few days of rest, athletes will move to Chile and Argentina, for training and testing of new equipments . The next World Cup season (October 2016) will begin in Sölden, which last year saw Federica Brignone's amazing victory.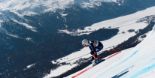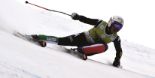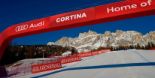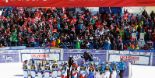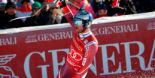 Photo 1. Federica Brignone during FIS Alpine Ski World Cup finals in St Moritz; photo credits: Alain Grosclaude / Agence Zoom
Photo 2. Federica Brignone, Super G in Soldeu, photo credits: Pentaphoto
Photo 3. Cortina d'Ampezzo, photo credits: Francis Bompard / Agence Zoom
Photo 4. Ski World Cup Finals Team Event, St Moritz, photo credits: Alexis Boichard / Agence Zoom
Photo 5. Svindal Aksel Lund, Kitzbuhel, photo credits: Alexis Boichard / Agence Zoom