Generali ranks fourth in the Webranking 2016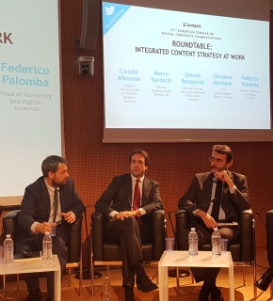 Today has been presented the 2016 Webranking conducted by Lundquist, in collaboration with Comprend, aiming at monitoring the corporate communication trends in the digital channels and at assessing the level of transparency among the leading European companies. The results relate to 70 Italian companies' websites, comparing them to the performance of the 500 largest European companies by capitalization.
The Generali Group's corporate website, generali.com, ranked fourth with a score of 83,4 points (out of 100), gaining positions considering the fifth place registered in 2015 and the eighth in 2014.
Simone Bemporad, Group Director of Communications and External Relations of Generali, spoke at the seminar "Integrated Content strategy at work" discussing the issues emerging in the digital corporate communication at international level.