Generali is "Top Investor 2019" at "China Awards"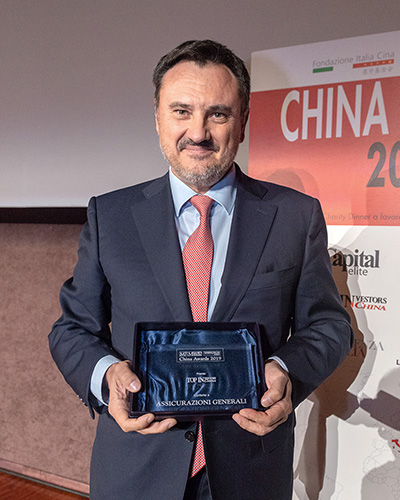 Generali received the "China Awards 2019", the 14th edition of the awards organized by Italy-China Foundation and MF-Milano Finanza for the italian companies and personalities that have sized the Chinese market opportunities.
Thanks to the results and the growth achieved in China, Generali received the "Top Investor in China" award. Jaime Anchústegui, Generali Group CEO International, received the recognition.
The event was held in the traditional setting of the "Leonardo da Vinci" Museum of Science and Technology in Milan. The evening was attended by about three hundred representatives of the Italian business and industrial world.