Generali awarded for the museum "Roots of the present"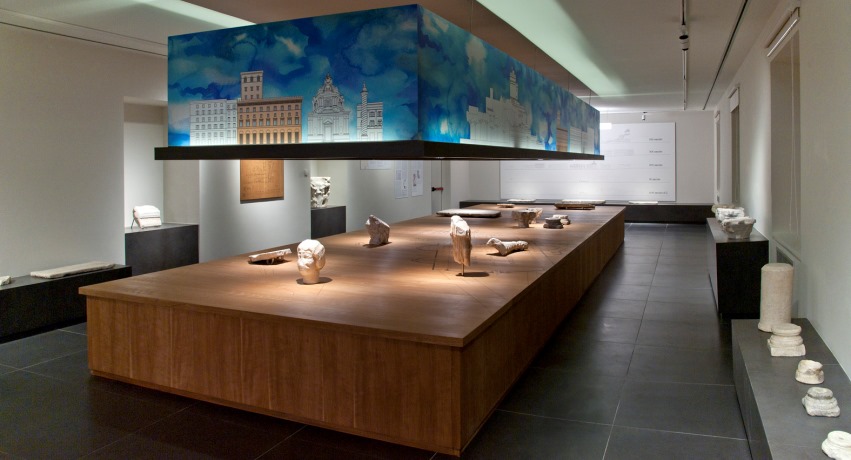 Generali has been awarded with a Special Mention at the Corporate Art Awards 2016 for its archaeological collection 'Radici del Presente' (Roots of the Present). The Awards, which are organised by pptArt in partnership with LUISS Business School and the Italian Ministry of Culture, recognise companies that have developed projects to champion art and artistic heritage. More than 80 companies from 22 different countries submitted entries. Generali won the award in the category Corporate Art Collections and/or Corporate Museums for the educational value of the archaeological collection.
Looking out over the Imperial Forums and the Trajan Column in Rome, 'Radici del Presente' (Roots of the Present) has been open since 2012. With a strong educational emphasis, the exhibition shows 300 ancient Roman artefacts discovered during the excavation of the foundations of Assicurazioni Generali's office in the Italian capital, as well as subsequent acquisitions from other collections.
Alongside the Museum, Generali has developed an educational project on the Roman road system and the 33 Roman villas found across Italy, to help younger generations learn about the country's cultural past. Over the three editions held between 2012 and 2015, more than 7,500 school students participated in the project.
More than 10,000 people have visited the Museum since 2013, including 8,000 students. The Museum is very popular among private visitors and for corporate tours and events, as it tells the story of Rome right from its heart in Piazza Venezia.