Generali awarded for its Group Integrated Report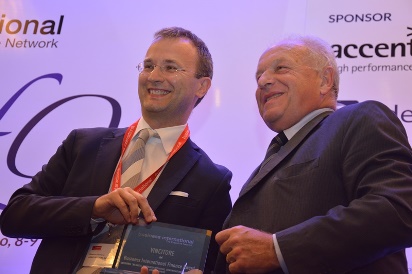 Generali, within the Business International Finance Award 2016, has been awarded for the best "Financial statement, Integrated reporting and Financial communication" among big organizations.
The prize - dedicated to the best companies which in the last two years have put in place projects and strategies in the fields of AFC (Administration, Finance and Control), Corporate Governance and Risk Management - has recognized the innovative path of Generali in corporate reporting, which has made the Group Integrated Report a formidable tool for the communication, being capable of transforming financial data into a storytelling regarding how the company creates sustainable value for all stakeholders.
The application of the so called "Integrated Thinking" approach in Generali is a lever of change in the Group external representation, which leads to the production of a concise and highly-informative document that embodies, in addition to the usual performance section, other key topics such as strategy, governance, business model and a description of the external environment. A journey that illustrates how all the activities are able to generate value inside and outside the company.