Generali Deutschland brings de Chirico to the public
The Generali Group in Germany made available online some of the artworks of the Italian master of metaphysical painting, displayed at the Kunsthalle in Hamburg
The Generali Group in Germany, true to its roots, has always been committed to preserving and promoting the Italian cultural heritage among the German audience. This is the goal behind its support to the 'de Chirico –Magical reality' exhibition, dedicated to the master of metaphysical painting Giorgio de Chirico,at the Kunsthalle in Hamburg this spring.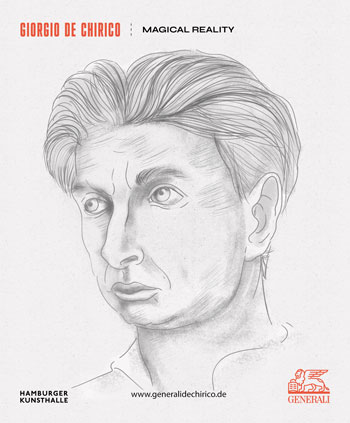 To allow art lovers to access this unique exhibition for free even in a period of restrictions due to the pandemic, Generali Deutschland, together with the Hamburger Kunsthalle, exhibits a selection of artworks online: www.generalidechirico.de.

In the website, 27 images of masterpieces and four videos allow visitors to discover how the founder of the metaphysical painting, facing World War I and the Spanish flu pandemic, suggested the quest for everyday magic and for a reality beyond appearances.

Through ideal worlds, Giorgio de Chirico attempts to make the invisible visible. The exhibition at the Hamburger Kunsthalle collects artworks of different origins, both from museums that lent them very rarely in the past and from private collections in the US and Europe, and, in some instances, never seen publicly before.