Europ Assistance, the most welcoming brand voted in France
The new Observatory of welcoming brands realized by BVA for the communication agency «Change» ranked Europ Assistance as top of the welcoming brands in France.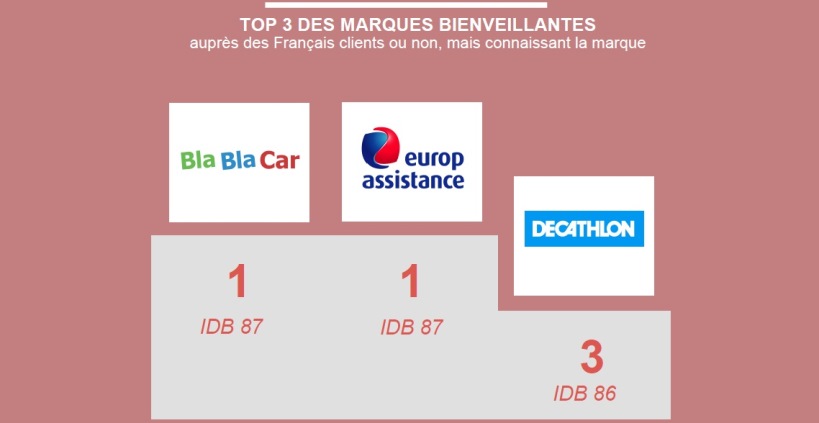 The objective of the observatory is to measure the method of how French people perceived the actions and values regarding the welcoming strategy of brands: are they consistently improving their lives? Are they attentive in the interaction? This study calculated the indication of welcome by 150 brands within 20 different sectors. To enable the study, a sample of more than 5.000 people, aged from 15 years upwards representing the French population was questioned online. The brands who obtained a score superior to 75 are considered the most welcoming. With a score of 87, Europ Assistance is classed number 1 of welcoming brands according to the French (clients or not but who know of the brand), taking the same position as Blablacar. It is worth noting that Europ Assistance came in 4th place in the ranking of welcoming brands according to their individual clients with a score of 90. Since it was founded in 1963, Europ Assistance has always been the market leader in assistance and services with a clear and defined mission: help people in difficult situations in the exceptional moments of their daily lives. The welcoming is not a measure of the amount of care but rather the quality that the companies bring to people.