Connect&Moi, the winning idea of Europ Assistance at the EFMA Insurance Summit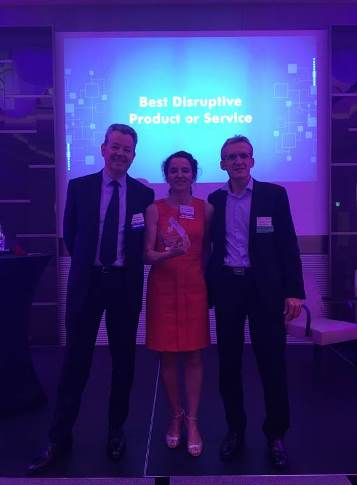 Connect&Moi, the smart support service developed by Europ Assistance for seniors living alone, has been awarded with the Innovation Award in the Best Disruptive Product or Service category by EFMA – the European Financial Management & Marketing Association – in partnership with Accenture. Thanks to several motion sensors located in every room of the house, Connect&Moi is able to record and process the habits and the lifestyle of seniors and to address any unexpected activity. In addition to the advantages of the traditional telecare system (easy to use, services, emergency), Connect&Moi does not require any pendant to be worn.
The award, conceived by EFMA and Accenture in order to identify and spread the best practices of the sector all over the world, has been conferred by an international jury composed of insurance and financial experts during the 2016 Insurance Summit.
Catherine Adam, Chairman of Europ Téléassistance, said: "We are really proud to receive the Innovation Award. It proves that the research and the proposal we developed meet a real unsatisfied need and offer an added value to seniors, wherever they live. With Connect&Moi we are no longer within the boundaries of a traditional support structure, we have moved to a real daily support system".
Pierre BRIGADEAU (Group Chief and Marketing Officer EA Group), Catherine ADAM (CEO di Tele-Assistance), Christophe GOMBAULT Co-fondateur di Senior Adom, partner of Europ Assistance Teleassistance per il prodotto Connect&Moi.