Breakthrough innovation for relaxing travels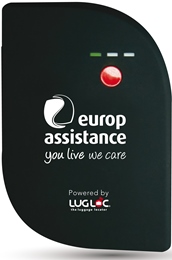 It is one of those things that ruin a vacation: the airline losing or misplacing luggage. This is a nightmare that affects millions of airline passengers every year. To prevent it Europ Assistance Italy innovates travel insurance with a new proposal in partnership with LugLoc Smart Luggage Locator that uses a GPS mobile solution to prevent the loss of luggage and to help managing the assistance thanks to a smartphone app. Travelers will be able to track their bags simply putting the GPS system inside their airline luggage that will be in this way monitored in real-time.

It's a smart tracker solution, designed also for car trips, that allows a complete cover assistance to cope with any unpleasant episode concerning the luggage during a trip.
Bag Track is the new insurance policy combined to a smart tracker solution that uses new technological solutions applied to insurance sector. It will be available in the Italian market starting from mid-January 2017.