Sustainability creates tradition
In May 2003, I started working in the motor division of what was then Delta Insurance. It was a great start for me, but also for a company that was just starting to develop.
Eight years have passed since then, one true adulthood!
During this time I have gone through many stages of development, many transformations, but we have become stronger and stronger. We have become generals. It's not a long time to gain experience and knowledge, to learn and to work every day to achieve the results we have today.
In all this, I saw myself as a person in continuous improvement, work and dedication.
Although my job may seem monotonous and always the same to someone on the side, over the years we have all perfected it together and adapted it to modern business.
As I recall the many memories that flowed through me, I came to one, which for me is a beautiful realisation, that I am a different person now compared to the one who stepped back in 2003, that for my coming of age in Generali I was enriched with wonderful people and experiences around me and became part of the collective, which is also one of the most enduring, and that the collective has become a part of me.
I am also proud to say that I am not the only one in my family who was first attracted by the lion's strength of Generali and then stayed with it. Back in the 1950s, our grandfather Srećko Uvodić worked for Assicurazioni Generali Insurance as a court expert and expert for Ceat and Pirelli car tyres...
It would be no coincidence that maybe in the future, some of my heirs will tell their story, continue the tradition and mention me as I am now mentioning Srećko.
Lidija Karadžić
In Belgrade 18.05.2021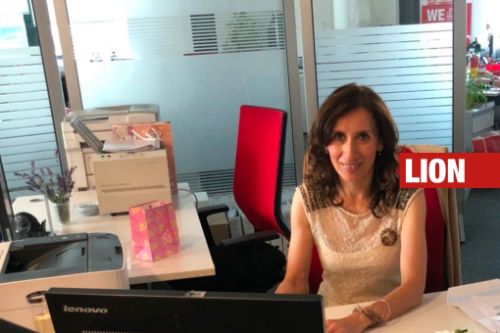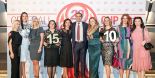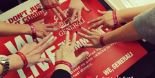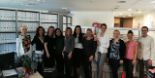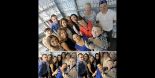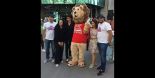 Read the story in original language
Trajnost stvara tradiciju
Već davnog maja 2003. godine, počela sam da radim u tadašnjem Delta osiguranju, u motornim vozilima. Bio je to jedan veliki početak za mene, ali i za kompaniju koja je tek krenula da se razvija.

Od tada je prošlo osamnaest godina, jedno pravo punoletstvo!

Za to vreme prošla sam mnoge faze razvoja, mnoge transformacije, ali smo postajali sve jači i jači. Postali smo Generali. Nije malo godina za sticanje iskustva i znanja, svakodnevnog učenja i rada da postignemo rezultate kakve danas imamo.

U svemu tome sam i sebe videla kao osobu u neprestanom usavršavanju, radu i posvećenosti.

Iako nekome sa strane moj posao može izgledati monoton i uvek isti, tokom godina smo ga svi zajedno usavršavali i prilagođavali savremenom poslovanju. U tome sam i ja doprinela inovacijom, uvođenjem elektronskih faktura, za koju mi je dodeljena nagrada 2017. godine.

Prisećajući se mnoštva uspomena koje su navirale, došla sam do jednog, za mene lepog saznanja da sam sada druga osoba u odnosu na onu koja je zakoračila davne 2003. godine, da sam za svoje punoletstvo u Generaliju oplemenjena divnim ljudima i iskustvima oko mene i postala deo kolektiva, koji takodje spada u jedan od najtrajnih i da je kolektiv postao deo mene.

To je nešto što stvara energiju za budućnost.

Takođe, sa ponosom mogu reći da nisam jedina u mojoj porodici koju je prvo privukla, a potom i zadrzala lavovska snaga Generalija. Naime, davnih pedesetih godina 20. veka, naš deda Srećko Uvodić sarađivao je sa Assicurazioni Generali osiguranjem kao sudski veštak i ekspert za automobilske gume Ceat i Pirelli…

Ne bi bilo slučajno da će možda u budućnosti, neki moj naslednik ispričati svoju priču, nastaviti tradiciju i pominjati mene kao sto ja sad pominjem Srećka..





Lidija Karadžić
U Beogradu 18.05.2021 godine