My career path at Generali from 2015 to today
Hello, I am Uri Kopač, Member of the Board and Executive Director Commercial Network and Sales of Generali Insurance JSC.
My history in insurance began in 1997. In 2002 I became a member of the team of VICTORIA Insurance Company until its merger with Generali, in 2015. About my professional career at Generali Insurance JSC from 2015 until today, you can read in the following lines.
- What was your best day at Generali so far?
The day in January 2021 when the retail network reports negative growth of just 0.01% compared to 2019. Insurers, along with paramedics and police officers, were at the forefront of the fight against the "invisible threat". In the name of serving the CUSTOMER, they were always at their posts. They fell down / got sick / got up, but they didn't close a single office or leave a single customer unattended. I am proud of these people!
- Can you tell us about a project that you are particularly proud of?
The restructuring of the large part of the TC on labour contract in General Agencies. Together with the Regional Managers, we have made considerable efforts to help the new General Representatives to quickly settle into the new business environment. Together with the TS Executives on a contract basis, the General Representatives are an integral part of the Generali Group's management capital.
- What makes you most proud to work for Generali?
I am truly proud to work for a global insurer and to be part of the Generali family, an insurer with 190 years of history behind it. This is truly unique!
- Have you ever made a mistake that turned out to be a good lesson?
My first presentation in 2015 as part of the team on the merger of Generali and VICTORIA.I had to present the unification of the two commercial networks, which were themselves radically different. Generali's TCs had a commission contract and VICTORIA's TCs had an employment contract. I had a clear concept, I relied on an honest and open relationship with the TS managers and the sales staff, but when I presented to the merger team leader, Marco forgot something important, namely that he was not familiar with the Bulgarian national psychology and the specifics of the national insurance market. The presentation didn't work out, Marco, who later became a friedn, didn't fully understand the idea. I had to take all this into account and give another presentation, which was more circumstantial and detailed. The second presentation was a success, I had not expected. The merger of the two networks is already a fact and I can safely say that Generali Insurance's sales network has the potential to be the strongest in the Bulgarian insurance market.
-Do you remember your first day at Generali?
Yes, I attended the February 2015 board meeting as a member. I was a little tense and satisfied at the same time. But I was very well received by my colleagues at Generali, whom I thank.
- When did you know you made the right choice to work here?
Since my first day at Generali. Perhaps it was influenced by the fact that I have Italian blood in my veins. Maktub - "It is written", say the Arabs. Fate, we say. I was 10 years old when my grandmother Margherita returned from Italy, where she had gone to visit her sister in the picturesque town of Rapallo, near Genoa. Among the gifts she gave me was a very beautiful notebook-like volume with a red leather cover and a golden winged lion and the inscription "GENERALI". At the time, this inscription meant nothing to me. I really liked that notebook, it was as if I had a special bond with it, and I carried it with me for many years until it fell apart from use. Many years later, I was proud to be part of the Generali Group and to understand part of the meaning of this life: "Everyone is born with a mission and that is to follow their destiny"!
- Can you tell us about a time when you took a risk that paid off?
In my job, I often have to take risks, but what seems to stand out the most are the times between 2016 and 2017 when General Agencies had to be closed due to the consolidated sale of policies to other insurance companies. I will always remember the moment when, at my suggestion, I and my colleagues on the Board decided to close a large TC with an income of almost 2 million BGN, where we had identified the sale of GOA policies to another company. I really was at a crossroads: give it a second chance or go for it. I chose the latter and have not regretted it. It has strengthened the distribution network and made it stronger, more loyal and highly professional.
-Tough times call for a stronger team: can you recall a time when your team achieved truly outstanding results?
My entire team, the entire sales network in 2020, from the last employee to the TC Chiefs, Regional Directors and my CU colleagues, have achieved outstanding results. The coronavirus pandemic is not just a medical phenomenon. It has changed our lives, ushering in the "new normal". And just as the virus, as an "artificial intelligence", attacks the weakest and most vulnerable parts of our organism, so the pandemic attacks our normal daily lives, shatters our comfort zones and exposes all the vulnerabilities of socio-economic and social life.
Historians say that history repeats itself. Indeed, David has once again smitten Goliath. The virus has shown us how vulnerable we are physically, mentally and socially.
My team members fought not only to keep their jobs, their incomes, but to truly be a "Partner for Life" for our clients, to be there for them not only in the good times, but also in the hard times. Many of my colleagues, although ill, some of them in and out of hospital, on oxygen, having lost loved ones, took their seats in the office, at the computer or behind the security glass, but next to His Majesty the Client at the first opportunity.
- The details create the big picture: can you recall a small moment that proved very meaningful to you?
I cannot help but bow to the strength of one of our AGs who, ill with coronavirus, with her husband and father-in-law in the hospital, working at home and caring for small children, had to bury her mother-in-law alone. The stories of these colleagues of mine only show that the virus defeated us physically, but it made us more cohesive, more cooperative, more trusting of each other. It has helped create a better symbiosis between us.
The sages say that what doesn't kill us makes us stronger, and the pandemic has proven that. Now I know I can count on my colleagues, on my team, even when there are complex, difficult and unpredictable times. United around Generali, a 190-year-old company that has spanned the ages, we are even stronger and more confident in the future.
Because just as the sun always rises after a storm, so too after a crisis comes development.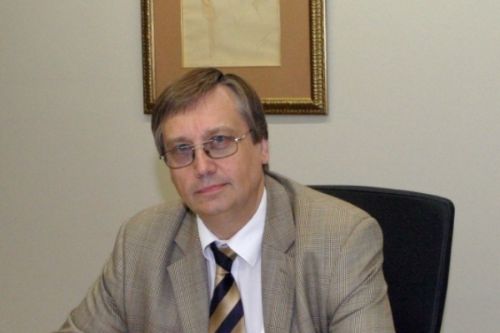 Read the story in original language
Моят професионален път в Дженерали от 2015 г. до днес
Здравейте, аз съм Юри Копач, член на УС и Изпълнителен директор Търговска мрежа и продажби на Дженерали Застраховане АД.

Моята история в застраховането започва през 1997 г. През 2002 г. станах член на екипа на  ЗАД "ВИКТОРИЯ" до обединяването му с Дженерали, през 2015 г. За моя професионален път в Дженерали Застраховане АД от 2015 г. до днес, можете да прочете в следващите редове.

- Кой беше най-добрият Ви ден в Дженерали досега?

Денят през януари месец 2021 г., когато търговската мрежа рапортува само 0.01% отрицателен ръст спрямо 2019 г. Въпреки пандемията, локдауните, сложната икономическа обстановка колегите се справиха отлично. Заедно с медиците и полицаите, застрахователите бяха на първата линия в битката с "невидимата заплаха". В името на обслужването на КЛИЕНТА, те бяха винаги на своя пост. Падаха/разболяваха се/, ставаха, но не допуснаха нито един офис да затвори, нито един клиент да не бъде обслужен. Горд съм с тези хора!

- Можете ли да ни разкажете за проект, с който се гордеете особено?

Преструктурирането на голямата част от ТС на трудов договор в Генерални агенции. Заедно с Регионалните мениджъри положихме немалко усилия да помогнем на новите Генерални представители бързо да навлязат в новата бизнес среда. Заедно с Ръководителите на ТС на трудов договор, Генералните представители са неотменима част от мениджърския капитал на Групата Дженерали.

- Какво ви кара да се гордеете най-много с работата си в Дженерали?

Истински се гордея, че работя за световен застраховател и съм част от семейството на Дженерали, Застраховател с 190 години история зад себе си. Това е наистина уникално!

- Правили ли си някога грешка, която да се окаже добър урок?

Първата ми презентация през 2015 г. като част от екипа по обединението на Дженерали и ВИКТОРИЯ. Трябваше да презентирам обединението на двете търговски мрежи, които сами по себе си бяха коренно различни. ТС на Дженерали бяха на комисионерски договор, а ТС на ВИКТОРИЯ на трудов. Имах ясна концепция, заложих на честно и открито отношение с Ръководителите на ТС и служителите от търговската мрежа, но когато презентирах пред ръководителя на екипа по обединението Марко забравих нещо важно, а именно, че той не е запознат с българската народопсихология и спецификата на националния застрахователен пазар. Презентацията не се получи, Марко, с когото впоследствие станахме приятели, не разбра напълно идеята. Наложи се да се съобразя с всичко това и наново да презентирам, като бъда по-обстоятелствен и навляза в детайли. Втората презентация постигна успех, какъвто и аз не очаквах. Обединението на двете мрежи вече е факт и мога спокойно да кажа, че търговската мрежа на Дженерали Застраховане има потенциала да бъде най-силната на българския застрахователен пазар.

- Можете ли да си припомните първия си ден в Дженерали?

Да, присъствах през февруари 2015 г. на заседание на УС като член. Бях леко напрегнат и същевременно удовлетворен. Но, бях много добре посрещнат от колегите от Дженерали, за което им благодаря.

- Кога разбрахте, че сте направили правилния избор да работите тук?

От първия си ден в Дженерали.  Може би върху това повлия и факта, че във вените ми тече и италианска кръв. Мактуб – "Писано е", казват арабите. Съдба, казваме ние. Бях 10-ина годишен когато баба ми Маргерита се върна от Италия, където беше на гости на сестра си, в китното италианско градче Рапалло, в близост до Дженова. Между подаръците, тя ми подари и много красиво Тефтерче, като томче с червена кожена подвързия и златен крилат лъв и надпис "GENERALI". Тогава този надпис не ми говореше нищо. Аз много харесвах това тефтерче, сякаш имах специална връзка с него и го носих със себе си много години, докато от използване не се разпадна. Много години по късно бях горд да бъда част от Групата Дженерали и да разбера част от смисъла на този живот: "Всеки е роден с Мисия и тя е да следва Съдбата си"!

- Можете ли да ни кажете за момент, когато сте поели риск и това се отплатило?

В работата си, често се налага да поемам рискове, но като че ли по-ярко се открояват моментите в миналото когато в периода 2016 – 2017 г. се е налагало да предприема закриването на Генерални агенции, поради установена продажба на полици на други застрахователни дружества. Винаги си спомням момента, когато с колегите от Управителния съвет взехме решение, по мое предложение да закрием голяма ТС с приход близо 2 млн. лв., в която установихме продажба на полици ГОА на друга компания. Бях наистина на кръстопът, да дадем ли втори шанс или да режем до здраво. Избрах второто и не съжалявам. Това оздрави търговската мрежа и я направи по-силна, лоялна и високопрофесионална.

- Трудните времена изискват по-силен екип: можете ли да си припомните момент, когато вашият екип се е представил наистина забележително?

Целият ми екип, цялата търговска мрежа през 2020 г., като се започне от последния служител, през Ръководителите на ТС, Регионалните мениджъри и колегите от моя ресор в ЦУ, се представиха отлично. Пандемията от коронавирус не е само медицински феномен. Тя промени живота ни, въведе "новата нормалност". И както вируса като "изкуствен интелект" атакува най-слабите и уязвими точки в нашия организъм, така и пандемията атакува нормалното ни ежедневие, разби зоните ни на комфорт, разкри всички уязвими места в социално-икономическия, стопански и обществен живот.

Историците казват, Историята винаги се повтаря. Действително, Давид отново победи Голиат. Вируса ни показа колко сме уязвими физически, психически, социално.

Колегите от моя екип се бориха не просто да запазят работата си, доходите си, а да бъдат наистина "Партнъор за цял живот" на нашите клиенти, да бъдат до тях не само в добри, но и в трудни времена. Много от моите колеги въпреки, че боледуваха, някои от тях лежаха и лежат в болница, бяха на кислород, загубиха близки хора, при първа възможност заемаха своето място в офиса, пред компютъра или зад предпазното стъкло, но до Негово Величество Клиента.

- Детайлите създават голямата картина: можете ли да си припомните малък момент, който се оказа много значим за Вас?

Не мога да не се преклоня пред силата на една от Генералните ни представители, която болна от короновирус, при мъж и свекър в болница, работейки хоум офис, гледайки малките си деца, трябваше сама да погребе свекърва си. Историите на тези мои колеги само доказват, че вирусът ни победи физически, но ни направи по-сплотени, по-задружни, по-вярващи един във друг. Спомогна за по-добрата симбиоза между нас.

Мъдрите казват, това което не ни убива ни прави по-силни и пандемията го доказа. Сега знам, че мога да разчитам на моите колеги, на моя екип, дори когато ни връхлитат сложни, трудни и непредсказуеми времена. Обединени около Дженерали, компания на 190 години, преминала през вековете, ние сме още по-силни и уверени в бъдещето.

Защото както след буря винаги изгрява слънце, така и след криза идва развитие.