It was January 2018 when my phone rang one morning and I was informed that I had to meet with the company's Chief Strategy Officer, Mr. Dionysis Moschonas, who was going to present to me the organisation's vision for the next day, the plan through which this vision would become a reality and my role in this process. I had been in the Generali sales team for less than a month and was still trying to figure out where I was and where I was going. I was just getting to know my new colleagues, getting used to the smell of the office and learning as much as I could about the company and my role.

I went to this meeting with my colleague Nikos Angelopoulos, who had also just arrived at the organization. We were in a great mood and very much looking forward to the meeting, but neither of us was ready for what was to follow.

Dionysis welcomed us in his office with a big and sincere smile and a look that said "welcome to my home". He opened a PowerPoint and started talking to us about the company and the need to "run" its digital transformation quickly. He emphasised in every way that Generali bears the burden of responsibility to transform not only itself but also the entire Greek insurance market. His passion was overflowing and his voice filled us with the confidence that we would not only succeed, but make history.

Then he opened a video and asked us to watch it. It was the journey of the company from the beginning to the present day. During the video, I looked at him and saw him crying. His eyes were rolling and both Nikos and I were trying to understand what was happening. When the video ended, he apologised for his emotion and explained that Generali was more than just his employer. It was his family, his second home. It was the driving force that woke him up every morning. Generali was the flame that burned in him.

I have never experienced a more intense moment in my career.

I have never seen such passion for a vision.

I have never seen someone express in such a way the power we have within us to change things, full of tears.

Naturally, we did not know at the time, nor did Dionyssis tell us that he was fighting against an insurmountable enemy. It was too small, compared to his vision.

Niko and I walked out of the office, silent, almost dumbfounded. The meeting with Dionysis had flooded us with the most intense emotions, with the values of teamwork and personal responsibility prevailing. Above all, he filled us with the conviction that a company can be much more than an 8-hour 9 to 5 job.

It hasn't been long since Dionysis has been gone from us, but all that he was and all that he represented and that we were lucky enough to see in front of us that day, lives on in the DNA of the company.Dignity, Will and Love for what we do.

Because ultimately we are all the guardians of Generali's history, the successors of all those who have gone before us and those who will pave the way for all those who will follow.

Happy Birthday Generali! And the next 190!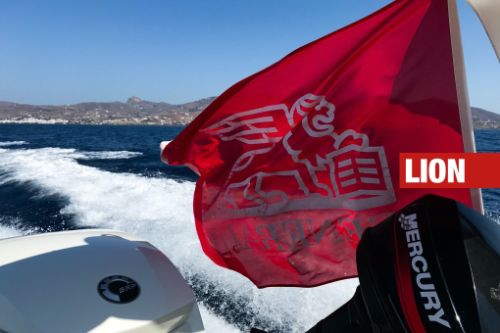 Read the story in original language
Μία συνάντηση σταθμός
Ήταν Ιανουάριος του 2018, όταν ένα πρωί χτύπησε το τηλέφωνο μου και με ενημέρωσαν ότι έπρεπε να συναντηθώ με τον Chief Strategy Officer της εταιρίας, τον κ. Διονύση Μοσχονά, που θα μου παρουσίαζε το όραμα του οργανισμού για την επόμενη ημέρα, το πλάνο μέσω του οποίου το όραμα αυτό θα γινόταν πραγματικότητα και τον δικό μου ρόλο σε αυτή τη διαδικασία. Δεν είχα κλείσει καλά-καλά ούτε έναν μήνα στην Ομάδα Πωλήσεων της Generali και ακόμα προσπαθούσα να συνειδητοποιήσω πού βρισκόμουν και πού βάδιζα. Μόλις είχα αρχίσει να γνωρίζω τους νέους μου συναδέλφους, να συνηθίζω τη μυρωδιά των γραφείων και να αντλώ όση γνώση μπορούσα, για την εταιρία καθώς και την αποστολή μου.

Στη συνάντηση αυτή πήγα μαζί με το συνάδελφο Νίκο Αγγελόπουλο, ο οποίος επίσης ήταν και αυτός άρτι αφιχθείς στον οργανισμό. Είχαμε εξαιρετική διάθεση και μεγάλη ανυπομονησία για τη συνάντηση, όμως κανείς από τους δύο δεν ήταν έτοιμος γι' αυτό που θα ακολουθούσε.

Ο Διονύσης μας υποδέχθηκε στο γραφείο του με ένα μεγάλο και ειλικρινές χαμόγελο και ένα βλέμμα που έλεγε «καλώς ήλθατε στο σπίτι μου». Άνοιξε ένα PowerPoint και ξεκίνησε να μας μιλάει για την εταιρία και την ανάγκη να "τρέξουμε" ταχύτατα τον ψηφιακό μετασχηματισμό της. Τόνισε με κάθε τρόπο ότι η Generali κουβαλάει το βάρος της ευθύνης να μετασχηματίσει όχι μόνο τον εαυτό της, αλλά και ολόκληρη την ελληνική ασφαλιστική αγορά. Το πάθος του ξεχείλιζε και η φωνή του μας γέμιζε με τη σιγουριά ότι όχι απλά θα τα καταφέρουμε, αλλά θα γράψουμε ιστορία.

Τότε άνοιξε ένα βίντεο και μας ζήτησε να το παρακολουθήσουμε. Ήταν η διαδρομή της εταιρίας από την αρχή μέχρι το σήμερα. Κατά τη διάρκεια του βίντεο, έστριψα το βλέμμα μου προς εκείνον και τον είδα να δακρύζει. Τα μάτια του έτρεχαν και τόσο εγώ όσο και ο Νίκος προσπαθούσαμε να καταλάβουμε τι συνέβαινε. Όταν το βίντεο ολοκληρώθηκε, απολογήθηκε για τη συγκίνηση του και μας εξήγησε ότι η Generali ήταν για τον ίδιο κάτι παραπάνω από τον εργοδότη του. Ήταν η οικογένεια του, το δεύτερο του σπίτι. Ήταν η κινητήριος δύναμη που τον ξυπνούσε κάθε πρωί. Η Generali ήταν η φλόγα που έκαιγε μέσα του.

Δεν έχω ξαναζήσει πιο έντονη στιγμή στη καριέρα μου.

Δεν έχω ξαναδεί τέτοιο πάθος για ένα όραμα.

Δεν έχω ξαναδεί κάποιον να εκφράζει με τέτοιο τρόπο τη δύναμη που έχουμε μέσα μας για να αλλάξουμε τα πράγματα, γεμάτος δάκρυα στα μάτια.

Φυσικά, τότε δε γνωρίζαμε και ούτε ο Διονύσης μας ανέφερε ότι αγωνιζόταν απέναντι σε έναν ανυπέρβλητο εχθρό. Ήταν πολύ μικρό αυτό, μπροστά στο όραμα του.

Βγήκαμε από το γραφείο με τον Νίκο, αμίλητοι, σχεδόν βουρκωμένοι. Η συνάντηση με τον Διονύση μας είχε πλημμυρίσει με τα πιο έντονα συναισθήματα, με τις αξίες της ομαδικότητας και της προσωπικής ευθύνης να κυριαρχούν. Πάνω απ'όλα όμως μας γέμισε με την πεποίθηση ότι μια εταιρία μπορεί να είναι πολλά περισσότερα από μια 8ώρη απασχόληση 9 με 5.

Δεν είναι καιρός που ο Διονύσης έχει φύγει από κοντά μας, όμως όλα αυτά που ήταν και που εκπροσωπούσε και που είχαμε την τύχη να δούμε μπροστά μας εκείνη την ημέρα, ζουν στο DNA της εταιρίας. Αξιοπρέπεια, Θέληση και Αγάπη γι' αυτό που κάνουμε.

Γιατί τελικά όλοι εμείς είμαστε οι θεματοφύλακες της ιστορίας της Generali, οι συνεχιστές όλων όσοι πέρασαν πριν από εμάς και αυτοί που θα προετοιμάσουμε τον δρόμο για όλους όσους θα ακολουθήσουν.

Χρόνια Πολλά Generali! Και στα επόμενα 190!