My history with Generali started not too long ago, but it is still full of emotions and experiences.

I joined Generali Insurance in August 2020. From the very beginning, the first impression I had was great. All my colleagues were very positive, very helpful and willing to help me. In just a few weeks, I have bonded so well with my team that it feels like we have known each other for years. :)

Even in the face of a pandemic, remote working and the inability to be together all the time, I feel the strength of our collective spirit every day, even from afar. I know I can always count on them for help, support and a smile. :)

Something else that makes me very happy is the company's commitment to corporate social responsibility. I am proud to have the opportunity to work on such initiatives and that we are all doing so much together to help people in need. These gestures of kindness are extremely important, and even more so now in a situation of unrest. I believe that the people we help together really need it and that we are really making a positive difference in their lives. It is very important for me to lend a hand and help whenever I can without asking for anything in return. It's a feeling of satisfaction that can't be matched by anything.

I think this is just the beginning of my story at Generali. I am happy to have met the team and the people I work with, happy for the help we provide together and, above all, happy for the friends I have made. I look forward to being together more often and physically to further strengthen the team spirit.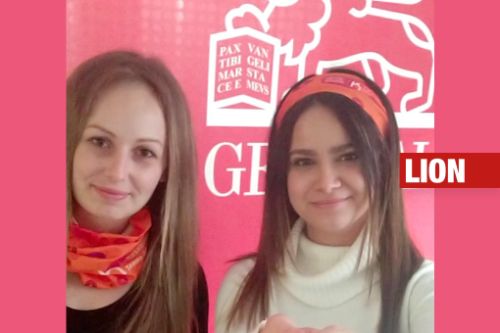 Read the story in original language
За моя екип-мечта
Моята история в Дженерали започна не много отдавна, но въпреки това е наситена с много емоции и изживявания.

Присъединих се към Дженерали Застраховане през агвуст 2020 г. От самото начало, първото впечатление, което имах беше чудесно. Всички колеги ме посрещнаха изключително позитивно, всички бяха много отзивчиви и готови да ми помогнат. За няколко кратки седмици се сработих с екипа си толкова добре, сякаш се познаваме от години. :)

Дори в условията на пандемия, отдалечената работа и невъзможността да сме постоянно заедно, аз всеки ден усещам силата на нашия колективен дух, дори от разстояние. Знам, че винаги мога да разчитам за помощ, подкрепа и усмивки. :)

Нещо друго, което изключително ме радва и до момента, е ангажираността на компанията с корпоративната социална отговорност. Чувствам се горда, че имам възможността да работя по такива инициативи и, че всички ние, заедно, правим толкова много, за да помогнем на хора в нужда. Тези жестове на доброто са изключително важни, а сега, в ситуация на пандимия, дори още повече. Вярвам, че хората, на които помагаме заедно, истински имат нужда от това и наистина правим положителна промяна в техния живот. За мен е изключително важно да подадеш ръка и да помогнеш винаги, когато можеш, без да искаш нищо в замяна. Това е чувство на удовлетвореност, което няма как да се сравни с нищо.

Вярвам, че това е само началото на моята история в Дженерали. Щастлива съм, че срещнах екипа и хората, с които работя, щастливата съм от помощта, която заедно предлагаме и най-вече за приятелите, които намерих. Очаквам с нетърпение да бъдем заедно все по-често и физически, за да скрепим още повече екипния дух.