The relationship that matters…
I started working at Generali when I was only 19 year old, after my first year of university. At that time, I wanted to earn my first money and be independent, dreaming of a world full of opportunities

It seems to me that we generally talk too little about the first job. It's such an important stage in every young person's life. You prove to yourself that you can do it, you grow, you find out that you like, getting up at 7am and running to the subway… It's not exactly negligible that you go from being pampered to working :) But, it's true, most of the time, the first job is just to have something to put on your CV or to earn some money in the summer. We don't give it much importance, do we?

Well, I loved my first job. And no, I didn't choose it carefully, thinking it would guide my entire career, it wasn't an internship or a job on the coast. It was a simple student job, to be precise. I printed car insurance policies and entered data into the computer, and at the end of the programme I took my money and went home, coming back the next day or as needed. :)

I think there are very few people who dedicate part of their soul to a job. But I am one of them. Although it has taken up a lot of my time, in the 15 years I have been with Generali I have felt balanced. It's a special feeling of peace at a time when changing jobs is very common for my generation.

I think the people I met and learned from made Generali special. They welcomed me into the privacy of their work, and every day I received advice, ideas, directions, explanations about whatever I needed. I can say that I benefited from everyone's experience.

Together with my colleagues, we have reached a state of harmony that is sometimes difficult to explain. But I was afraid that this good feeling would disappear. And for a while it did, because I temporarily parted company with Generali.

For a long time I didn't know where to go, then expectations and reality didn't find common ground. To my delight, I was able to return to Generali like an expatriate who missed his country, the air of home.

So I am left with the knowledge, experience and loved ones I have known. I have learnt that you can succeed if you work and put your mind to it, and I firmly believe that it is work that teaches us everything we need in life. The most important thing is to have the opportunity to work, to have someone to show what you can do, to be supported and guided.

I have also learnt that young people are not always cut down in flight, are not always rejected and do not become valuable until it is too late.

And time flies...i feel like I'm 19, but with 15 more years of experience and a beautiful family with 3 children.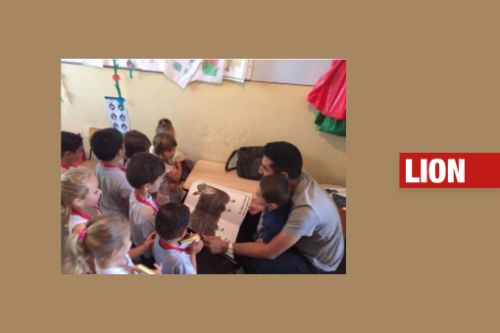 Read the story in original language
Relația care contează....
Mi-am început activitatea în Generali la doar 19 ani, după primul an de facultate. În acel moment, îmi doream să câștig primii mei bani și să fiu independent, visând cu ochii deschiși către o lume plină de oportunități.

 Mi se pare că, în general, vorbim prea puțin despre primul job. E o etapă atât de importantă în viața fiecărui tânăr. Îți dovedești că poți, te dezvolți, afli că îți place să te trezești la 7 dimineața și să alergi la metrou… Nu-i chiar de neglijat că treci de la răsfăț la muncă :) Dar, e drept, de cele mai multe ori, primul job este doar ca să ai ce să treci în CV sau să câștigi un ban pe timp de vară. Nu îi dăm prea multă importanță, nu-i așa?

 Ei bine, mie mi-a fost foarte drag primul loc de muncă. Și nu, nu l-am ales eu cu atenție gândindu-mă că îmi va ghida întreaga carieră, nu a fost vreun internship și nici un job pe litoral. A fost un loc de muncă simplu, de student, mai exact, printam polițe auto și introduceam date în calculator, iar, la sfârșit de program, îmi luam banii si plecam acasă, reveneam a doua zi sau la nevoie :)

 Cred că sunt puțini cei care dedică o parte din sufletul lor unui loc de muncă. Dar mă regăsesc printre ei. Deși, mi-a ocupat o bună parte a timpului, în cei 15 ani de când sunt în Generali, m-am simțit în echilibru. Este un sentiment aparte, de liniște, într-o perioadă în care schimbările de job se întâmplă cu o mare frecvență pentru cei din generația mea.

 Cred că oamenii pe care i-am întâlnit și de la care am învățat o mulțime de lucruri au făcut ca Generali să  fie special. M-au primit cu drag în intimitatea muncii lor, zilnic primeam sfaturi, idei, indicații, explicații despre orice aveam nevoie. Pot spune că m-am înfruptat din experiența fiecăruia.

 Împreună cu colegii, am ajuns la o stare de armonie uneori dificil de explicat. Totuși, mă temeam că această stare de bine poate dispărea. Si, pentru un timp, așa s-a întâmplat pentru că, temporar, m-am despărțit de Generali.

Pentru o bună perioadă nu am știut către ce să mă îndrept, apoi așteptările și realitatea nu găseau puncte comune. Spre bucuria mea, am putut reveni în Generali, ca un expat căruia ii era dor de țara lui, de aerul de-acasă.

 Așadar, mi-au rămas cunoștințele, experiența și persoanele dragi pe care le-am cunoscut. Am învățat că poți să reușești dacă muncești și te dedici și cred cu tărie că munca este cea care ne învață tot ce avem nevoie de-a lungul vieții noastre. Important este să ai șansa să muncești, să ai cui să dovedești ceea ce poți să faci, să fii sprijinit și îndrumat.

 Am învățat, de asemenea, că tinerilor nu li se taie mereu aripile în zbor, nu sunt respinși și nu devin valoroși doar când e prea târziu.

 Și timpul trece repede...ma simt ca la 19 ani, dar cu încă 15 ani de experiență și cu o frumoasă familie cu 3 copii.