What does an Engineer do at Generali?
When I graduated and was told that I was already an engineer, the question that came to my mind was: what now? A few years later, a friend of mine, also an engineer, started working at Generali, and of course the first thing I said to her was: "Excuse me, what are you doing in an insurance company?

And soon I was following in her footsteps, fascinated and interested in what she was telling me. What a great decision I made in embarking on this adventure and what interesting and curious things I have seen and learned!!

During my visits, I was lucky enough to meet many people who passionately explained to me the production processes of their activities: juice production, wine production, coffee production, biscuits production (mmmmm, I still remember the smell!!!), rice production, milk production, pet food production, dried fruits, bread, ceramic tiles and pigments, and I also saw solar thermal plants or the reservoir and dam of Grandas de Salime (impressive!!!). How much I learned!!!


Who would have told me that I would see with my own eyes that the great taste of croissants is directly proportional to the amount of butter they contain, that I could eat an apple that had been kept in a chamber for a few months, that pigs (and turkeys and chickens too) are killed beyond our means (up to 12,000 pigs a day in a slaughterhouse...), that I would be horrified to hear an electric arc furnace working in a steelworks in Boucau (France)? ...), that I would be scared to hear an electric arc furnace working in a steelworks in Boucau (France), that I would be scared to see how cat litter is made in Rotterdam (Holland) or that I would be scared to see Madrid from a privileged vantage point that not many people can climb... what a view from Pirulí / Torrespaña!!!

Generali has allowed me, over the last five years, to visit places that few people have access to or almost no opportunity to see.

But without a doubt, what I am most proud of is being part of the Risk & Loss Prevention department at GC&C. I think I am very fortunate to work (and have worked) with people who allow me to constantly grow, improve, enjoy and be proud of a job that fulfils me.

I look forward to the next challenges that will come my way, because it means living new, incredible and different experiences every time.

Generali, thank you. Generali, with you, everything!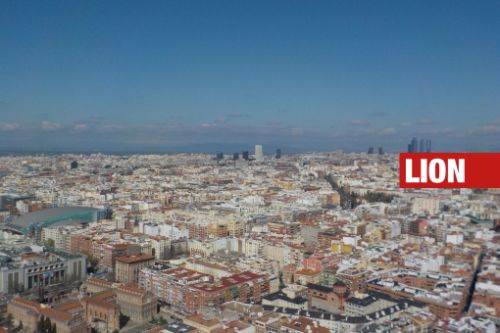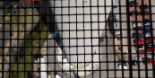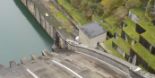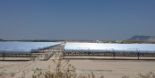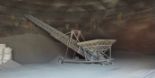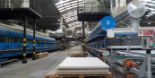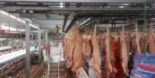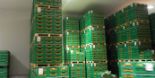 Read the story in original language
¿Qué hace un Ingeniero en Generali?
Cuando acabé la carrera y me dijeron que ya era Ingeniera la pregunta que vino a mi mente fue, ¿y ahora qué? Pasados un par de años desde ese momento, resulta que una amiga mía, también ingeniera, empezó a trabajar en Generali, por supuesto, lo primero que le dije fue: ¿perdona?, ¿qué pintas en una aseguradora?

Y resulta que, al poco tiempo, seguí sus pasos, intrigada e interesada en lo que me contaba. ¡¡Qué gran decisión tomé al embarcarme en esta aventura y qué de cosas interesantes y curiosas he visto y aprendido!!

En las visitas de inspección que he realizado, he tenido la suerte de conocer a muchas personas que me han explicado con pasión los procesos productivos de las actividades de su empresa: fabricación de zumos, de vinos, de café, de galletas (¡¡Mmmmm, recuerdo el olor perfectamente!!), producción de arroz, de leche, de comida para mascotas, de frutos secos, de pan, de azulejos y pigmentos cerámicos y también he visto plantas termosolares, o el embalse y la presa de Grandas de Salime (¡¡Impresionante!!). ¡¡Cuánto he aprendido!!

Quién me iba a decir a mí que iba a verificar con mis propios ojos, que el gran sabor de los croissants es directamente proporcional a la cantidad de mantequilla que llevan, que podría comerme una manzana que lleva conservada en cámaras unos cuantos meses, que se matan cerdos (también pavos y pollos…), creo, por encima de nuestras posibilidades (hasta 12.000 cerdos/día en un matadero…), que iba a saltar del susto al oír un horno de arco eléctrico funcionando en una empresa siderúrgica en Boucau (Francia), que iba a ver cómo es el proceso de fabricar arena para gatos en Rotterdam (Holanda) o que iba a poder ver Madrid desde un sitio privilegiado a dónde no mucha gente puede subir… ¡¡Menudas vistas desde el Pirulí / Torrespaña!!

Generali me ha permitido, durante los últimos cinco años, visitar lugares a los que pocas personas tienen acceso o casi ninguna oportunidad de ver.

Aunque sin duda, de lo que más orgullosa estoy es de pertenecer al departamento de Risk & Loss Prevention de GC&C. Creo que puedo considerarme una persona realmente afortunada por trabajar (y haber trabajado) con personas que me hacen constantemente crecer, mejorar, disfrutar y presumir de un trabajo que me llena.

Espero con ansias los próximos retos que se presentarán ante mí, porque eso supondrá vivir experiencias nuevas, increíbles y diferentes a cada rato.

Generali, gracias. Generali, contigo, ¡¡todo!!