At the age of 16 I decided to do an apprenticeship. I was never sure what I wanted to do for a living. The only thing I knew was that I wanted to be part of something big.

It was much more difficult for me to get an apprenticeship, because my German skills were not good. I have been in Austria since February 2012 and had to adapt very quickly here.

I had many difficulties in life. My hardest struggle was learning German and creating a place for myself.

Not a single company took the time to interview me. Finding an apprenticeship was more of a dream for me back then.

I met at a speed dating for apprenticeship seekers my then boss and she was very enthusiastic about me.

My knowledge of German was not important for her. She just saw my potential and wanted to help me.

Unfortunately there was no room. At that time she was only allowed to take on 3 apprentices. But because she was so convinced of me, she made room for me.

During my trial month, the company paid for a German course. I was so grateful. Not only to my boss for giving me the chance to prove myself, but also to my company for making it possible.

I have shown my gratitude very well with my grades and behavior in various departments. I had 3 years of straight A's in school and finished my apprenticeship with a recognition from the Ministry of Education.

At the final apprenticeship exam, I was the only Generali apprentice to receive an award. I completed the LAP with good success. I'm very proud of that.

I always know that my company is behind me. That's how it is in a pack. That is why I always say " I am proud to be a Lion".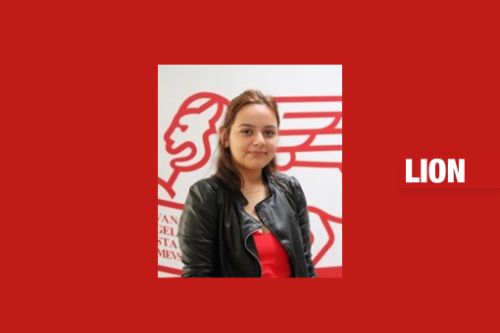 Read the story in original language
Proud to be a Lioness
Mit 16 Jahren habe ich mich entschieden eine Lehrausbildung zu machen. Ich war mir nie sicher was für ein Beruf ich auswählen sollte. Mir war nur eins bewusst, ich wollte einen Teil etwas Großes sein.

Es war für mich viel mehr schwieriger eine Lehrstelle zukriegen, da meine Deutschkenntnisse nicht gut waren. Ich bin seit Februar 2012 in Österreich und musste mich sehr schnell hier anpassen.

Ich hatte viele Schwierigkeiten im Leben. Mein schwerster Kampf war Deutsch zu lernen und für mich einen Platz zu schaffen.

Kein einziges Unternehmen hat sich die Zeit genommen von mir ein Bild zu machen. Eine Lehrstelle zu finden war für mich damals nun mehr einen Traum.

Ich habe an eine Speed-Dating für Lehrstellensuchende meine damalige Chefin kennengelernt und Sie war von mir sehr begeistert.

Meine Deutschkenntnisse waren für Sie nicht wichtig. Sie hat nur mein Potenzial gesehen und wollte mir helfen.

Es gab leider keinen Platz. Sie durfte damals nur 3 Lehrlinge aufnehmen. Da Sie von mir aber so Überzeugt war, hat Sie für mich extra Platz geschafft.

Ich habe während meines Probemonats einen Deutschkurs von der Firma finanziert bekommen. Ich war so dankbar. Nicht nur an meine Chefin, die mir eine Chance gegeben hat, um mich zu beweisen, sondern auch an meine Firma, dies es Ihr ermöglicht hat.

Meine Dankbarkeit habe ich mit meinen Noten und Verhalten in verschiedenen Abteilungen sehr gut gezeigt. Ich hatte 3 Jahre lang nur lauter 1er in der Schule und habe meine Lehre mit einer Anerkennung von Bildungsministerium abgeschlossen.

Bei der Lehrabschlussprüfung bin ich die einzige Generali Lehrling die eine Auszeichnung erhalten hat. Ich habe die LAP mit gutem Erfolg abgeschlossen. Darauf bin ich sehr stolz.

Ich weiß immer, dass meine Firma hinter mir steht. So gehörts ja in einem Rudel. Deshalb sage ich immer wieder " I am proud to be a Liones