Let's assume that it is possible...
Sometimes you have to provoke reality a little to see it happen. I was certainly convinced of this 4 years ago when I was in charge of the external communication for Generali France and involved in THSN4Refugees.
A number of personal motivations led me to join this programme for the professional integration of refugees. One of them was the desire to help change people's attitudes to asylum, a subject that has left many people puzzled and even perplexed. This made it all the more courageous for Generali to invest in this area. When I attended the launch of the project, I noticed that the teams were much less equipped than those of THS4Families. The pioneer teams were all the more motivated.
A few months after the start of the adventure, one of the alternates involved - of whom I was the manager - was already thinking about the Human Safety Net creating its own incubator, in which Generali would not only be a supporter, but also a project designer and manager, in charge of coordinating all the teams (partner NGOs, local authorities, financial partners...), relying on the strength of its distribution networks and its presence in the territories. OK, we have the beginning of something... but where to start and how to go about it?
Coincidentally, a public meeting of elected officials and associations on migration was being organised at the same time in the north of France. The deputy asked me to go. I don't know how, but I said yes. The public meeting took place two days later. No sooner had it started than I saw on a Twitter post by the town hall that the deputy had just spoken about our projects in front of 2000 people: elected representatives, associations, the press... I called her. She told me that she had just spoken to a deputy mayor of Montreuil (a town near Paris with 100,000 inhabitants) who wanted to set up our incubator in her town.
On paper it looks like good news... except that in reality it has just 'sold' an incubator we don't have, funded by money we haven't found, in a place we don't have, according to a model, an organisation and objectives we haven't really defined. It was only mentioned to the THSN delegate in France, without going much further.
It took a year to get everyone lined up. Three years have passed since then. The people changed, the Covid did not help it was necessary to put back its work many times on the work and without this to learn while walking. But thanks to the partnership with the city, with local business networks, with local companies such as BNP Paribas, and also thanks to the financial support of the Ministry of Labor, 50 refugees have already passed through this incubator. Several of them were welcomed at the beginning of October 2021 at the Montreuil City Hall to celebrate their journey together.
This initiative has since been deployed by THSN France in the neighboring city of Saint-Denis (where Generali has its main offices in France) and soon in Strasbourg, on the Franco-German border, in partnership with THSN Germany.
I have rediscovered this spirit at Europ Assistance, particularly through the support given to the Covid-19 immunization schemes in France: that commitment is not an empty word, and that by forcing reality a little, it can be made to exist. This is what I would like to learn from Generali: always assume that "it is possible"
https://twitter.com/THSNFrance/status/1446430468329594883
https://www.thehumansafetynet.org/doc/jcr:0d95c87e-e193-4869-bc76-4a8284ca3c6f/lang:en/RAPPOR%20_THSN.pdf
https://presse.generali.fr/communique/211046/Incubateur-The-Human-Safety-Net-a-Montreuil-pour-entrepreneurs-refugies-Un-bilan-positif-apres-deux-annees-d-existence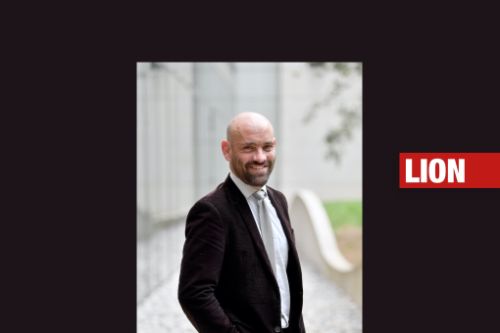 Read the story in original language
Partons du principe que c'est possible…
Il faut parfois provoquer un peu la réalité pour la voir survenir. Je m'en suis définitivement convaincu il y a 4 ans alors que j'étais responsable de la communication externe de Generali France et engagé dans THSN4Refugees.

Pas mal de motivations personnelles m'avaient invité à rejoindre ce programme en faveur de l'inclusion professionnel des personnes réfugiées. Entre autres la volonté de contribuer à changer le regard sur l'asile car ce sujet interrogeait et laissait attentistes – voire perplexes – pas mal de monde. C'était d'autant plus courageux de la part de Generali que d'investir ce terrain. En assistant au kick-off du projet, je me suis rendu compte que les équipes étaient alors beaucoup moins fournies que celles de THS4Families. Des équipes pionnières d'autant plus motivées.

Quelques mois après le lancement de l'aventure, l'une de alternantes engagées – dont j'étais par ailleurs le manager – réfléchissait déjà à ce que The Human Safety Net créé son propre incubateur, dans lequel Generali ne serait pas seulement soutien mais aussi concepteur et responsable de projet, en charge de la coordination de l'ensemble des équipes (ONG partenaire, collectivités locales, partenaires financiers…) et sui s'appuierait sur la force de ses réseaux de distribution et sur leur implantation dans les territoires. OK, on tient un début de quelque chose… mais par où commencer et comment s'y prendre concrètement ?

Il se trouve qu'était organisée au même moment, dans le nord de la France, une réunion publique d'élus et d'associations sur la question des migrations. L'alternante me demanda à y aller. Je ne sais plus trop bien comment, mais j'ai dit oui. La réunion publique se tint deux jours après. Et celle-ci avait à peine commencé que je découvre sur un post Twitter de la Mairie de la ville que l'alternante venait de parler de nos projets devant 2000 personnes : élus, associations, presse… je l'appelle. Elle m'annonce alors qu'à la suite de son intervention, elle vient d'échanger avec une adjointe au Maire de Montreuil (ville voisine de Paris, 100.000 habitants) qui veut créer notre incubateur dans sa ville.

Sur le papier, cela ressemble à une bonne nouvelle… sauf que concrètement, elle vient de « vendre » un incubateur qu'on n'a pas encore, financé avec des sous qu'on n'a pas trouvés, dans un lieu qui n'existe pas, selon un modèle, une organisation et des objectifs qu'on n'a pas vraiment bien définis. Tout juste l'avait-on évoqué avec la Déléguée de THSN en France, sans aller beaucoup plus loin.

Cela a pris un an pour aligner tout le monde. 3 ans sont passés depuis. Les personnes ont changé, le Covid n'a pas aidé il a fallu remettre son travail maintes fois sur l'ouvrage et sans cette apprendre en marchant. Mais grâce au partenariat avec la Ville, avec les réseaux d'entrepreneurs locaux, avec les entreprises locales comme BNP Paribas, et aussi grâce au soutien financier du Ministère du Travail, ce sont 50 personnes réfugiées qui sont déjà passées par cet incubateur. Plusieurs d'entre elles étaient accueillies à la Mairie de Montreuil en ce début de mois d'octobre 2021 pour célébrer ensemble leurs parcours.

Cette initiative a depuis déployée depuis par THSN France dans la ville voisine de Saint-Denis (où Generali a ses principaux bureaux en France) et bientôt à Strasbourg, à la frontière franco-allemande, en partenariat avec THSN Allemagne.

J'ai retrouvé de cet esprit à Europ Assistance, notamment à travers le soutien apporté aux dispositifs de vaccination contre la Covid-19 en France : que l'engagement n'est pas un vain mot, et qu'en forçant un peu la réalité, on peut la faire exister. C'est ce que j'aimerais retenir de Generali : partons toujours du principe que « c'est possible ».



https://twitter.com/THSNFrance/status/1446430468329594883

https://www.thehumansafetynet.org/doc/jcr:0d95c87e-e193-4869-bc76-4a8284ca3c6f/lang:en/RAPPOR%20_THSN.pdf

https://presse.generali.fr/communique/211046/Incubateur-The-Human-Safety-Net-a-Montreuil-pour-entrepreneurs-refugies-Un-bilan-positif-apres-deux-annees-d-existence