My Story - You Live We Care
My story with Europ Assistance officially began on 1 August 2011, my first role was as a Junior Call Centre Operator for the Bradesco Life and Pension product, soon after I was promoted and assigned to a new project as an Attendant of the Bradesco Auto Center of the Santo Amaro neighbourhood in Sao Paulo, soon after I was promoted again, only now to be assigned to the role of Team Leader within the same project Bradesco Auto Center of the Indianopolis neighbourhood in Sao Paulo. In 2020, there were several changes within the sector and I was assigned to two units, one in the Itaquera neighbourhood in São Paulo and now in the Santana neighbourhood, also in São Paulo.
I have had several moments within the company, regardless of the situation, I have used all these moments as teachings that have made me mature as a professional. In the role of manager, I have found something greater and more interesting, which is to know how to deal with the most adverse situations in our daily life, in the daily life of my team, in the daily life of the customers and in the daily life of the company. I would like to mention some of the difficulties that I have experienced within the company over these almost 10 years, but none is greater than the moment that we are living in, that the world is living in, this moment of many losses, fears and uncertainties, and here Europ Assistance is facing a scenario of world war, is reaching out to its employees like a mother to her child, demonstrating in a magnificent way the true meaning of YOU LIVE WE CARE we are all there, and leading us to KNOWLEDGE, STRENGTHENING, GROWTH, TRUST, COURAGE, DETERMINATION, FOCUS, PLANNING, through high level courses and training, without letting us fail. To show the way, to give direction to everyone, more than that, to be able to reinvent myself, to feel strengthened at a time when the world is more demanding and aggressive, and when we didn't know what would become of us in the face of this pandemic so frightening, the company strengthened us and welcomed us in the most dazzling way, through development and professional improvement courses, and to be more than ready to make a much greater difference in our functions and services.
Thank you Europ Assistance !!!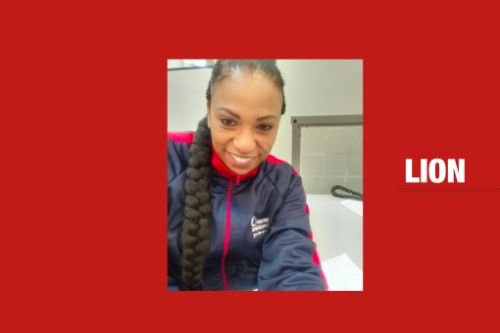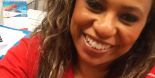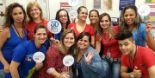 Read the story in original language
Minha Historia - You Live We Care
Minha história na Europ Assistance iniciou oficialmente em 1 de Agosto de 2011, minha primeira função foi de Operadora Junior de Call Center para o produto Bradesco Vida e Previdência, logo depois fui promovida e direcionada para um novo projeto como Atendente do Bradesco Auto Center da Unidade do Bairro de Santo Amaro em São Paulo, logo depois fui mais uma vez promovida só que agora para a função de Líder de equipe dentro do mesmo projeto Bradesco Auto Center do bairro de Indianópolis São Paulo. Em 2020 houve diversas mudanças dentro do setor e fui direcionada para duas unidades uma no Bairro de Itaquera em São Paulo, e agora atualmente Unidade do Bairro de Santana também em São Paulo.
Tive vários momentos dentro da empresa, independente da situação aproveitei todos esses momentos como ensinamentos, o que me fizeram amadurecer como profissional. Na função de Líder eu encontrei algo maior e interessante que é o de saber lidar com as situações mais adversas do nosso cotidiano, do cotidiano da minha equipe, do cotidiano dos clientes, e do cotidiano da empresa. Citaria diversas dificuldades vividas por mim dentro da empresa ao longo desses quase 10 anos, mais nenhum é maior do que o momento que estamos atualmente vivendo, aliás que o mundo está vivendo, momento este de muitas perdas, medos e incertezas, e eis que a Europ Assistance diante de um cenário de guerra mundial, estende as mãos aos seus funcionários assim como uma mãe acolhe seu filho, e de uma forma magnífica mostrando o verdadeiro significado do YOU LIVE WE CARE há todos nós, e nos direcionando ao CONHECIMENTO, FORTALECIMENTO, CRESCIMENTO, CONFIANÇA, CORAGEM, DETERMINAÇÃO, FOCO, PLANEJAMENTO, através de cursos e treinamentos de alto nível, sem deixar que nós fraquejássemos. Mostrando o caminho, dando direcionamento há todos, mais do que isso foi poder me reinventar, me sentir fortalecida no momento que enquanto o mundo está mais exigente e agressivo, e de que quando não sabíamos mais o que seria de nós diante desta pandemia tão assustadora, a empresa nos fortaleceu e nos acolheu da maneira mais deslumbrante, através de desenvolvimento e de cursos de aprimoramento profissional, e estarmos mais que preparados para fazermos muito mais a diferença em nossas funções e atendimentos.
Obrigada Europ Assistance !!!