Hello everyone

I, Roberto, have been very motivated and with great pride in the service of the Lion for over 23 years.

What always fascinates me is the sense of togetherness. There are so many nice and unforgettable anecdotes to tell. However, there is one event that I remember very positively, even from today's perspective.

Last year, after the outbreak of the global pandemic, we, the management team of Generali Region Zurich, provided food packages for those in need on the occasion of our "Volunteering Day". In the evening, together with Sister Ariane and her Incontro team, free meals were distributed to needy people seeking help.

Sister Ariane, who founded the Incontro association and has been doing outreach street work in Zurich's Kreis 4 for three years, said: Single parents, families, prostitutes, the homeless, undocumented, men, women, Swiss, foreigners – the range of people seeking help is wide. The scale of the crisis is now becoming apparent as unemployment rises and those who were already living on the breadline have exhausted their meagre savings. Those who struggled with mental health problems before the pandemic are now more likely to lose their jobs and become addicted.

I am proud not only to be able to work for Generali, but also of my team, with whom, as a Lifetime Partner, I can offer our customers solutions for their needs in their current life situation every day and, together with "The human safety net", give something back to people who do not have it easy.

For the 200th anniversary, I will then tell you how I met my wife thanks to Generali and how they grew into two wonderful sons.

CON LA FORZE DEL LEONE! FORZA GENERALI!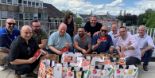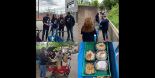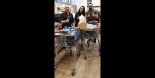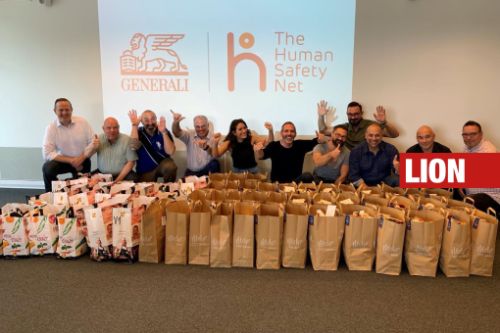 Read the story in original language
Löwen helfen Menschen
Hallo zusammen

Ich, Roberto, bin seit über 23 Jahren sehr motiviert und mit grossem Stolz im Dienste des Löwen tätig.

Was mich immer wieder fasziniert ist das Zusammengehörigkeitsgefühl. Es gibt sehr viele schöne und unvergessliche Anekdoten zu erzählen. Doch ein Event ist mir, auch aus aktueller Sicht, sehr positiv in Erinnerung geblieben.

Letztes Jahr, nach Ausbruch der weltweiten Pandemie, haben wir, die Führungscrew der  Generali Region Zürich, anlässlich unseres "Volunteering Day" Lebensmittelpakete für Bedürftige bereitgestellt. Am Abend wurden zusammen mit Schwester Ariane und ihrem Incontro-Team Gratismahlzeiten an hilfesuchende Bedürftige verteilt.

Schwester Ariane, die den Verein Incontro gegründet hat und seit drei Jahren im Zürcher Kreis 4 aufsuchende Gassenarbeit leistet, sagte: «Die Not wird von Tag zu Tag grösser.» Alleinerziehende, Familien, Prostituierte, Obdachlose, Sans-Papiers, Männer, Frauen, Schweizer, Ausländer – die Bandbreite der Hilfesuchenden sei gross. Das Ausmass der Krise zeige sich jetzt, wo die Arbeitslosigkeit steige und jene, die bereits zuvor am Existenzminimum lebten, ihre wenigen Ersparnisse aufgebraucht hätten. Wer bereits vor der Pandemie mit psychischen Problemen zu kämpfen gehabt habe, laufe nun eher Gefahr, seine Stelle zu verlieren und in die Sucht zu rutschen.

Ich bin stolz, nicht nur für Generali arbeiten zu dürfen sondern auch auf mein Team, mit welchem ich täglich als Lifetime-Partner unseren Kundinnen und Kunden Lösungen für Ihre Bedürfnisse in der aktuellen Lebenssituation anbieten sowie zusammen mit "The human safety net" Menschen, die es nicht einfach haben, etwas zurückgeben kann.

Für das 200-jährige Jubiläum werde ich Euch dann erzählen, wie ich dank Generali meine Frau kennen gelernt habe und daraus zwei wunderbare Söhne herangewachsen sind.

CON LA FORZE DEL LEONE! FORZA GENERALI!