The lions are growing wings! Generali European Football Tournament 1995-1999 Austria - Belgium - Spain - France - Italy
I joined Generali's Human Resources Department in April 1990, under the presidency of Robert Rosa, as Recruitment and Internal Communication Officer. At that time, we were only 400 employees.
At the time, the Human Resources function was held by the Administrative and Financial Director, assisted by his deputy, Jean Charles Amoroz.
In 1991, Jean-Charles decided to form a soccer team within Generali, in order to participate on Saturday mornings in the corporate championship of the Paris region, reserved for companies.
If the festive side of the 3rd half-time sessions was there, the sporting results were not!
The merger of the French subsidiaries: Generali, La Fédération Continentale, La Concorde and Europ Assistance allows to recruit new players and to shape a more competitive team.
The GENERALI Football Club achieves better performances and sees itself moving up to the higher division.
The Administrative and Financial Director, in turn decides to join the team at the right back position. The locker room becomes the place where mutual respect, human and sports relations replace hierarchy, where the old ones are in solidarity with the new ones, where indestructible links are created, emotions and memories, which the protagonists still remember today.
Without ever taking themselves seriously, the popularity of the players and the team increases among the employees, until it reaches the ear of the President Robert Rosa.
In a friendly and sporty atmosphere, the players are convened on Monday morning in the President's office, in order to debrief the Saturday's game. It was in his office, that the idea
of a Generali European soccer tournament
bearing his name was born.
Discussions sometimes continued in the dining room (today's company restaurant), between the President and the footballers, most of whom worked in the general services.
The first two editions were successively held in 1995 and 1996 in Belgium and Italy.
I was then appointed to organize the 3rd
edition in October 1997 in Paris.

To my question:

"President, what budget, do we have? "

Robert ROSA had this inspired response from Antoine De Saint-Exupéry: "The most beautiful profession is that of uniting men, so do what it takes my dear Florence. »

I didn't know at the time that I would be in charge of events 15 years later!

In order to give them the best welcome, I organized three days in Paris to our Belgian and Italian colleagues, hotel Porte Maillot, cruise, dinner and dance on the Seine, gala evening on the island of the Bois de Boulogne, with a giant cake arriving by the waves, surrounded by a fireworks display in our colors ... red. At this evening, I believe that our leaders, all of whom came expressly and in number from the participating countries, had more fun than the players!

The afternoons were dedicated to the tournament, of course!

It was 25 years ago, but I still remember all those footballers who shared the same values, the beautiful Italians with their beautiful sunglasses, the Belgians with their incomparable sense of humour and our tight, enthusiastic team.

In 1998 and 1999, in Vienna and Madrid, where we experienced real moments of joy, exchange and pride in belonging to the Generali Group!"

I will never know if Robert Rosa created this beautiful competition, for the love of soccer, or with the will to unite men, in order to lay the foundations of the GENERALI group!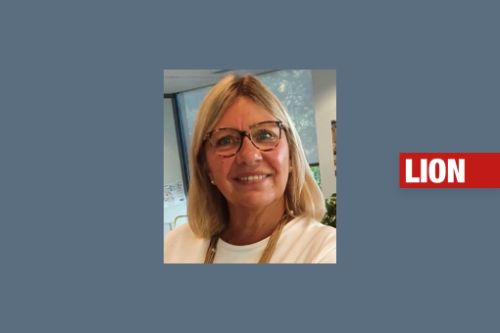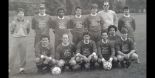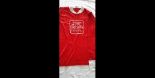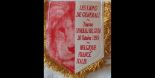 Read the story in original language
Les lions se sentent pousser des ailes ! Tournoi de foot européen Generali 1995-1999 Autriche - Belgique - Espagne - France - Italie
Je suis rentrée au sein de la DRH de Generali en avril 1990, sous la présidence de Robert Rosa en qualité de Chargée du recrutement et de la communication interne, nous n'étions alors que 400 collaborateurs.

A l'époque, la fonction de DRH était tenue par le Directeur Administratif et Financier, assisté de son adjoint, Jean Charles Amoroz.

En 1991, Jean-Charles décide de composer une équipe de football au sein de Generali, afin de participer le samedi matin, au championnat corporatif de la région parisienne, réservé aux entreprises.

Si le côté festif des 3èmes mi-temps est au rendez-vous, les résultats sportifs se font attendre !

Le rapprochement des filiales françaises : Generali, La Fédération Continentale, La Concorde et Europ Assistance permet de recruter de nouveaux joueurs et de façonner une équipe plus compétitive.

Le GENERALI Football Club réalise de meilleures performances et se voit monter en division supérieure.

Le Directeur Administratif et Financier, décide à son tour de rejoindre l'équipe au poste d'arrière droit. Le vestiaire devient le lieu où le respect mutuel, les rapports humains et sportifs se substituent à la hiérarchie, où les anciens sont solidaires des nouveaux, où des liens indéfectibles se créent, des émotions et des souvenirs, dont les protagonistes se souviennent encore aujourd'hui.

Sans jamais se prendre au sérieux, la côte de popularité des joueurs et de l'équipe augmente auprès des salariés, jusqu'à parvenir à l'oreille du Président Robert Rosa.

Dans une ambiance conviviale et sportive, les joueurs sont convoqués le lundi matin dans le bureau du Président, afin de débriefer du match du samedi. C'est dans son bureau, que surgit l'idée d'un tournoi européen de football Generali qui porterait son nom.

Les discussions se poursuivaient parfois dans la salle à manger (restaurant d'entreprise d'aujourd'hui), entre le Président et les footballeurs, qui pour la plupart, travaillaient aux services généraux.

Les deux premières éditions ont lieu successivement en 1995 et 1996 en Belgique et en Italie.

Je suis alors désignée pour organiser la 3ème édition en octobre 1997 à Paris.

A ma question :

« Président, de quel budget, disposons-nous ? »

Robert ROSA a eu cette réponse inspirée d'Antoine De Saint-Exupéry : « Le plus beau métier est celui d'unir les hommes, faites donc ce qu'il faut ma chère Florence. »

Je ne savais pas à l'époque que je serais chargée événementiel 15 ans plus tard !

Afin de leur réserver le meilleur accueil, j'organise trois jours à Paris à nos collègues belges et italiens, hôtel Porte Maillot, croisière, dîner et soirée dansante sur la Seine, soirée de gala sur l'île du bois de Boulogne, avec un gâteau géant arrivant par les flots, entourés d'un feu d'artifice à nos couleurs … rouges. A cette soirée, je crois que nos dirigeants, tous venus expressément et en nombre des pays participants, se sont plus amusés que les joueurs !

Les après-midis étaient bien-sûr consacrés au tournoi !

Il y a 25 ans, mais je me souviens très bien de tous ces footballeurs, partageant les mêmes valeurs, des beaux italiens, arborant de magnifiques lunettes de soleil, des belges avec leur sens de l'humour inégalé et de notre équipe soudée et enthousiaste.

En 1998 et 1999, Vienne et Madrid, où nous avons revécu de vrais moments de joie, d'échanges et de fierté d'appartenir au groupe Generali !

Je ne saurai jamais si Robert Rosa a créé cette belle compétition, par amour du foot, ou avec la volonté d'unir les hommes, afin de poser les fondations du groupe GENERALI !