Making life production fly
My best Generali success story is based on fruitful interdisciplinary collaboration, creative ideas, systematic approach and a winning strategy. It was early 2018 when we asked ourselves: how can we boost our life business again?



The sales teams with Sales Support, Factory and Marketing worked together to develop a wide range of measures and categorised them according to their impact and feasibility. We then started to implement them: Since then, our key account managers have systematically visited the brokers, we hold regular activity and feedback meetings with the key account manager and discuss further possible measures with marketing. We monitor the progress of our activities using a phased model.



In the meantime, we have introduced other measures that have so far led to a sustained increase in our life production, improved the topline and thus also improved the profitability of the life products: we monitor and record the new arrivals of life offers on a daily basis and can thus react quickly if we notice any changes. Thanks to a precise evaluation of production, we have been able to segment our brokers into "Provident", "Commercial" and "Retailer", which allows us to address them even more specifically. We also invested heavily in internal training for key account managers and held a "Grand Events Series" at our brokers, which attracted a lot of attention.



I am extremely pleased to see the results of this (evolving) work today: our life business has grown steadily. Within 3 years, we were able to increase the volume of a product by a full 38%. Even in Corona's 2020 year, we saw an 11.7% year-over-year increase in life production among distributors.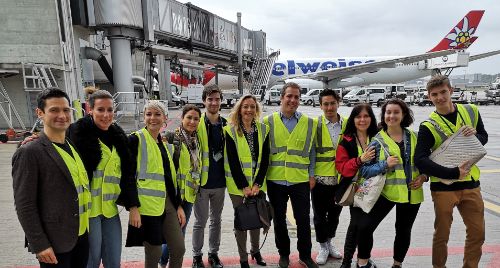 Read the story in original language
Lebenproduktion zum Fliegen gebracht
Meine schönste Generali Erfolgsgeschichte beruht auf fruchtbarer interdisziplinärer Zusammenarbeit, kreativen Ideen, Systematik und einer gewinnbringenden Strategie. Es war Anfang 2018 als wir uns fragen: Wie können wir unser Lebengeschäft wieder ankurbeln?



Die Vertriebe mit Sales Support, Factory und Marketing erarbeiteten zusammen unterschiedlichste Massnahmen und kategorisierten sie konsequent auf deren Wirkung und Umsetzbarkeit. Danach sind wir zugleich gestartet: Seither gibt es systematische Besuche der Broker durch unsere Key Accounter, wir führen regelmässige Aktivitätenaustausche und Feedbackbesprechungen mit dem Key Accounter durch und besprechen mit Marketing weitere mögliche Massnahmen. Die Fortschritte unserer Aktivitäten beobachten wir in einem Stage Model.



In der Zwischenzeit haben wir noch weitere Massnahmen eingeführt, die bislang zu einer nachhaltigen Steigerung unser Lebenproduktion geführt, die Topline verbessert und damit auch die Profitabilität der Lebenprodukte verbessert haben: Wir beobachten und erfassen täglich die Neueingänge der Lebenofferten und können so rasch reagieren, wenn wir Veränderungen feststellen. Dank einer genauen Auswertung der Produktion konnten wir unsere Broker segmentieren in «Vorsorger», «Commercial» und «Retailer», was uns eine noch spezifischere Ansprache erlaubt. Weiter investierten wir stark in interne Weiterbildung der Key Accounter und führten eine «Grand Events Reihe» bei unseren Brokern durch, die uns viel Aufmerksamkeit brachte.



Es freut mich ausserordentlich, wenn ich heute die Ergebnisse dieser (sich weiterentwickelnden) Arbeit sehe: Unser Lebengeschäft ist stetig gewachsen. Innerhalb von 3 Jahren konnten wir das Volumen eines Produktes um ganze 38% steigern. Sogar im Corona-Jahr 2020 verzeichneten wir eine Zunahme der Lebenproduktion bei den Vertriebspartner um 11.7% im Vergleich zum Vorjahr.