Coloured Paper Cranes and Thousand Birthdays
I have been working in the company for about twenty years and I have experienced many work and mentality changes with an increase of space for creativity, realization and inclusion.

Reality is made up of different shapes and colors, I have a great passion for origami which led me to share them and create free and inclusive workshops aimed at children and their parents to share together the magic of transforming a sheet of paper into countless different shapes.

This passion for different, inclusive and colourful realities led me to join Generali's ERG, the group of fellow volunteers committed to promoting a more inclusive corporate culture and to become one of the LGBTQI+ Ambassadors of We Proud Italia!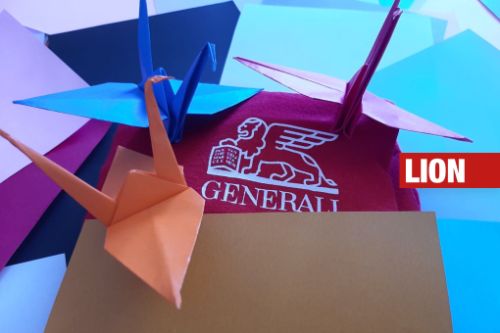 Read the story in original language
Le Gru di carta colorata e i Mille Compleanni
Lavoro in azienda da circa vent'anni e ho vissuto tantissimi cambiamenti lavorativi e di mentalità con un aumento dello spazio di creatività, di realizzazione e di inclusione.

La realtà è fatta di diverse forme e colori, ho una grande passione per gli origami che mi ha portato a condividerli e realizzare dei laboratori gratuiti e inclusivi rivolti ai bambini e ai loro genitori perché condividessero assieme la magia della trasformazione di un foglio di carta in innumerevoli forme differenti.

Questa passione per le realtà diverse, inclusive e colorate mi ha portato a far parte dell'ERG di Generali, il gruppo di colleghi volontari impegnati a promuovere una cultura aziendale più inclusiva, diventando uno degli Ambassador LGBTQI+ di We Proud Italia!