The joy of our customers is what makes our work great
The beginning of my career in Alleanza led me to question everything I knew or rather everything I thought I knew.

It all starts when you get in touch with people, their stories and their lives. The desire to support the people who entrust you with their savings, their dreams and, in some cases, their fate, comes into play. And that is one of the best things about this job: helping those who rely on you.

Alleanza has given me this opportunity, and day after day I do my job with passion and dedication. Since 2020, our way of working has changed; we have had to adapt to these difficult times. It has become critical to find a new way to reach our customers, but our continued and unwavering commitment to them has not changed. In the face of the new challenges posed by the pandemic, helping people in need has become a real moral obligation.

One of the stories that has given me the most satisfaction and touched me deeply is that of one of my clients, a man I met some years ago who, despite having worked all his life, was in serious financial difficulty due to inexperience and mismanagement of the family budget. From the outset, I was committed to helping her get her financial situation in order so that she could fulfil one of her greatest dreams: to enable her daughter to go to college and obtain a degree.

We started with a series of tax tips and an accumulation plan modelled on their situation. It was a long journey that we took together, day after day, and it finally bore fruit. It was a great satisfaction just to have succeeded, but my client, together with his daughter, decided to give me an additional gift, one of the nicest I have ever received.

During the pandemic, I received photographs, one of which showed the girl in her elegant suit sitting at her desk with a big smile on her face after receiving her degree, and the other showing a page from her dissertation on which my name stood out among the thanks she gave to her family and friends. There are no words to describe the emotion I felt at that moment.

I am truly grateful to Alleanza and the Generali Group for these and other great emotions that my work gives me every day and for all the help we offer to all our customers.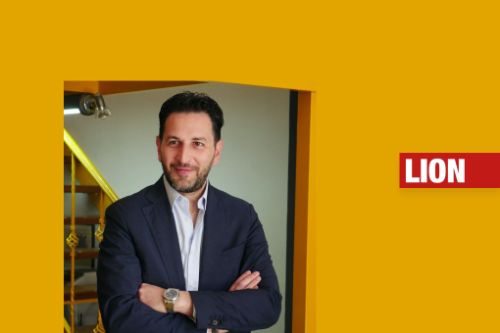 Read the story in original language
La gioia dei nostri clienti è ciò che rende magnifico il nostro lavoro
L'inizio della mia carriera in Alleanza mi ha portato a mettere in discussione tutto ciò che sapevo o meglio tutto ciò che credevo di sapere.

Tutto parte dal momento in cui ti relazioni direttamente alle persone, entri in contatto con le loro storie e le loro vite. Lì entra in gioco il desiderio di sostenere quelle persone che ti affidano i loro risparmi, i loro sogni e, in parte, il loro destino. Ed è proprio questa una delle caratteristiche più belle di questo lavoro: aiutare concretamente chi si affida a te.

Alleanza mi ha concesso questa opportunità e giorno dopo giorno coltivo il mio lavoro con passione e dedizione. A partire dal 2020 il nostro modo di lavorare è cambiato, ci siamo dovuti adattare a questi tempi difficili. È diventato fondamentale trovare un nuovo modo per raggiungere i nostri clienti, ma nonostante tutto non è mutato il nostro impegno continuo e costante nei loro confronti. Considerando le nuove difficoltà emerse durante la pandemia, riuscire ad aiutare persone in difficoltà è divenuto un vero e proprio obbligo morale.

Una delle storie che mi ha dato più soddisfazione e che mi ha profondamente emozionato, è legata a un mio cliente, un uomo che ho conosciuto diversi anni fa e che nonostante avesse lavorato tutta la sua vita, per inesperienza e cattiva gestione del budget familiare, si era ritrovato in seria difficoltà economica. Mi sono impegnato sin dal primo momento al fine di mettere in sesto la sua situazione finanziaria per far sì che potesse realizzare uno dei suoi più grandi sogni: permettere alla figlia di andare all'università e laurearsi.

Siamo partiti con una serie di consigli fiscali e un piano di accumulo modellato per la sua situazione. È stato un lungo percorso che abbiamo portato avanti insieme, giorno dopo giorno, e che alla fine ha prodotto i suoi frutti. Già solo essere riusciti nel nostro intento fu una grande soddisfazione, ma il mio cliente, insieme a sua figlia ha deciso di farmi un ulteriore regalo, uno dei più belli che io abbia mai ricevuto.

Durante la pandemia, mi sono arrivate delle fotografie, una di queste ritraeva la ragazza, con il suo completo elegante, seduta alla sua scrivania con un'enorme sorriso sulle labbra dopo aver conseguito la sua laurea, l'altra invece riportava una pagina della sua tesi, dove tra i ringraziamenti alla sua famiglia e ai suoi amici, spiccava anche il mio nome. Non ci sono parole per descrivere la commozione che ho provato in quel momento.

Sono davvero grato ad Alleanza e al Gruppo Generali per questa e altre grandi emozioni che ogni giorno mi regala il mio lavoro e per tutto l'aiuto che offriamo a tutti i nostri clienti.