I was 19 years old when I started this long journey in the Generali world, today I am almost 50.

My non-work life and my work life have been giving each other advice for so long that it's difficult to distinguish them sometimes.

Many people who are part of my life outside of work have become clients, just as many of my clients have become friends, this makes me proud of the profession I have chosen to do.

Becoming "a family person," having access to the small or big family or business secrets is a gift to be thankful for.

Among the moments that have touched me the most, there is one that I always remember with pleasure: a very old grandfather, who was very ill, asked me to take care of his grandchildren "like an uncle".

In these years I have been lucky to cross so many gazes, to shake so many hands of people who do the same work as I do, each had a different approach, different goals, different results.

In common we all had one thing: a 190-year long history, a history of sacrifices, achievements and successes that taught us thatthe best way to get what you want is to deserve it.

Happy Birthday Generali!"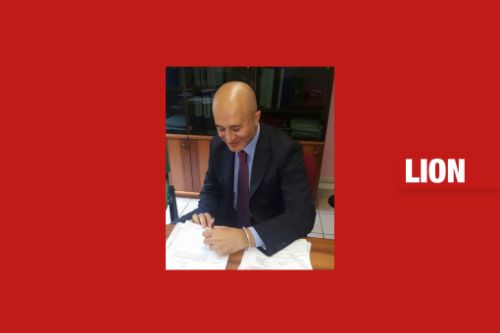 Read the story in original language
Il modo migliore...
Quando ho iniziato questo lungo viaggio nel mondo Generali avevo 19 anni, oggi ne ho quasi 50.

La mia vita extra lavorativa e la mia vita lavorativa si sono date consigli per così tanto tempo che diventa difficile distinguerle talvolta.

Molte persone che fanno parte della mia vita al di fuori del lavoro sono diventate clienti, così come molti miei clienti sono diventati amici, questo mi rende orgoglioso del mestiere che ho scelto di fare.

Diventare "una persona di famiglia", avere accesso ai piccoli o ai grandi segreti familiari o aziendali è un dono di cui essere grati.

Tra i momenti che mi hanno maggiormente toccato ne ho uno che ricordo sempre con piacere, un nonno particolarmente anziano che, molto malato, mi chiese di occuparmi dei suoi nipoti "come farebbe uno zio", la sua fiducia in quel particolare momento mi commosse.

In questi anni ho avuto la fortuna di incrociare tantissimi sguardi, di stringere tantissime mani di persone che fanno il mio stesso lavoro, ognuno aveva un approccio diverso, obiettivi diversi, risultati diversi.

In comune tutti noi avevamo una cosa: una storia lunga 190 anni, una storia fatta di sacrifici, di traguardi e di successi che ci hanno insegnato che il modo migliore per ottenere quello che si vuole è meritarselo.

Tanti Auguri Generali!