I discovered things about myself that I did not know
I learned a lot from my managers and consider them an inspiration. I didn't think I could become a role model, too. Then came the phone call from Ignatius; he asked me to bring my experience as a manager to the MAP room -Managerial Acceleration Program- so that other managers like me could have food for thought, inspiration and stimulation. I thought I had nothing to give instead it was one of the most constructive, rewarding and energizing experiences I have had. Ignatius knew ... it was me who didn't know.

And there is the Mentoring experience. Generali asked me to be a mentor, to pass on professional knowledge and skills to a mentee. A beautiful path, friendship was born, mutual respect, the desire to share successes and difficulties, the ability to ask for help and to give it. The pleasant surprise: you can make a difference with just two simple words, all the time!

But Generali doesn't stop...

I am a private person and I don't like to show off. I don't have a profile on social platforms, and if I take a selfie it is to capture a precious moment, not to show how I look. Yet, Generali brought me on stage at the RAI live streaming to talk about me, gender stereotypes, and talent enhancement. Once again, out of my comfort zone.

Generali made me discover abilities and aspects of me that I did not know!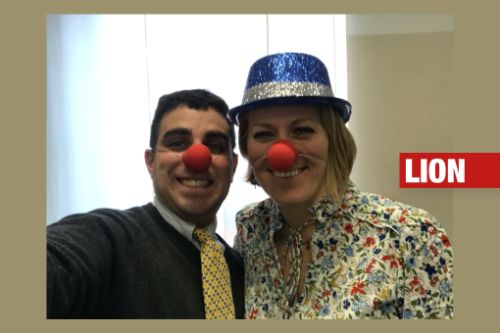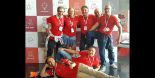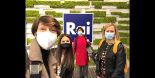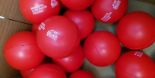 Read the story in original language
Ho scoperto cose di me che non sapevo
Ho appreso molto dai miei manager e li considero una fonte di ispirazione. Non credevo di poter diventare anche io un role model. Poi arriva la telefonata di Ignazio; mi chiede di portare la mia esperienza di manager in aula MAP –Managerial Acceleration Program – affinché altri manager come me possano avere spunti di riflessione, ispirazione e stimolo. Pensavo di non avere niente da dare invece è stata una delle esperienze più costruttive, gratificanti e energizzanti che abbia vissuto. Ignazio sapeva … ero io che non sapevo.

E poi arriva l'esperienza del Mentoring. Generali mi ha chiesto di essere un Mentor per favorire conoscenze e competenze professionali a un Mentee. Un percorso bellissimo, è nata un'amicizia, la stima reciproca, la voglia di condividere i successi e le difficoltà, la capacità di chiedere aiuto e di dare aiuto. La piacevole sorpresa: si può fare la differenza anche con due semplici parole, sempre!

Ma Generali non si ferma…

Sono una persona riservata e non mi piace mettermi in mostra. Non ho un profilo sulle piattaforme social e se faccio un selfie è per immortalare un momento prezioso, non per mostrare come sono. Eppure, Generali mi ha portato sul palco della RAI in diretta streaming a parlare di me, degli stereotipi di genere e della valorizzazione dei talenti. Ancora una volta, fuori dalla mia area di comfort.

Generali mi ha fatto scoprire capacità e aspetti di me che non conoscevo!