Global Lean Six Sigma best practice sharing as part of a 3-year GHO deployment.
In the autumn of 2013, personal discussions with the then Group COO and the COO of the German Generali Group set the course for three very exciting, extremely internationally oriented professional years. The first "test trip" to Milan in April 2014 then confirmed my decision to embark on the adventure of a 3-year secondment to the Group Head Office in Milan, for which I had to "give up" my F2 position in GD PRO here in Germany.

The mission of our 4-person, internationally staffed Global Lean Six Sigma team (see picture below) was to roll out an LSS program, modeled on the one developed for Generali Germany, for customer and sales partner-oriented optimization of business processes in all European Generali country organizations. In addition to supporting Germany, I was responsible for the LSS program implementation in Switzerland and Austria as well as in the 10 countries of the then Central East Europe region, i.e. from Poland in the north to Bulgaria in the south.

So it was no surprise that my first international working day took me to Nyon on Lake Geneva in Switzerland on June 1, 2014, to convince the Swiss leadership team around then CEO Fred Leu of the benefits of having their own Lean Six Sigma program. At that time, I could not have imagined that my GHO assignment would take me to a total of 18 countries between 2014 and 2017, that we as a team would train around 250 LSS project managers in 22 countries/business units as process optimization specialists, and that we would thus make a significant contribution to increasing process quality and efficiency in the participating national companies.

In retrospect, I would not want to miss this professionally and personally very enriching time that was made possible for me by Generali. It shaped me and showed me "the colorful picture of the international Generali Group". I also had the opportunity to meet many great colleagues across Europe, some of whom I am still in contact with today. It's great to be part of the global Generali family.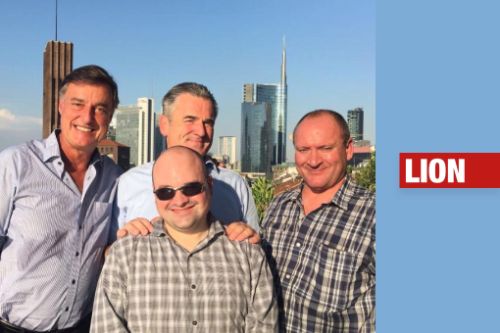 Read the story in original language
Global Lean Six Sigma Best Practice-Sharing im Rahmen einer 3-jährigen GHO-Entsendung
Die Weichen für drei sehr spannende, extrem international ausgerichtete Berufsjahre wurden im Herbst 2013 durch persönliche Gespräche mit dem damaligen Group COO sowie dem COO der deutschen Generali Gruppe gestellt. Die erste "Schnupperreise" nach Mailand im April 2014 hat dann meinen Entschluss bestärkt, mich auf das Abenteuer einer 3-jährigen Entsendung ins Group Head Office nach Mailand einzulassen, wofür ich hier in Deutschland meine F2-Position in GD PRO "aufgeben" musste.

Die Mission unseres 4-köpfigen, international besetzten Global Lean Six Sigma-Teams (siehe Bild unten) war es, ein nach dem Vorbild des für die Generali Deutschland entwickeltes LSS-Programm zur kunden- und vertriebspartnerorientierten Optimierung von Geschäftsprozessen in allen europäischen Generali Ländergesellschaften auszurollen. Hierbei war ich neben der Betreuung von Deutschland für die LSS-Programm-Implementierung in der Schweiz und in Österreich sowie in den 10 Ländern der damaligen Central East Europe-Region zuständig, sprich von Polen im Norden bis Bulgarien im Süden.

So war es nicht verwunderlich, dass mich mein erster internationaler Arbeitstag am 1. Juni 2014 in die Schweiz nach Nyon am Genfersee führte, um das Schweizer Leadership-Team um den damaligen CEO Fred Leu von den Vorteilen eines eigenen Lean Six Sigma-Programms zu überzeugen. Damals konnte ich nicht ahnen, dass mich meine GHO-Entsendung zwischen 2014 und 2017 in insgesamt 18 Länder führen würde, wir als Team rund 250 LSS-Projektleiter in 22 Ländern/Business Units als Prozessoptimierungsspezialisten ausbilden und so einen signifikanten Beitrag zur Steigerung der Prozessqualität und -effizienz in den beteiligten Ländergesellschaften leisten.

Rückblickend möchte ich diese beruflich wie menschlich sehr bereichernde Zeit, die mir durch die Generali ermöglicht wurde, nicht missen. Sie hat mich geprägt und mir "das bunte Bild der internationalen Generali Gruppe" gezeigt. Zudem durfte ich quer durch Europa sehr viele tolle Kolleginnen und Kollegen kennen lernen, mit denen ich heute teilweise noch in Kontakt stehe. Es ist toll, ein Teil der weltweiten Generali-Familie zu sein.