It began with a "Hallelujah"
When I sent my application to Aachener und Münchener Versicherung AG almost 26 years ago, I had no idea what a long story I was getting into. I was on my way when the personnel officer called our house. My wife answered the phone but could only say I was out. Of course, she kept digging until she knew it was about the job offer. My wife let out a "Hallelujah", which provoked the question whether he could take that as a promise. My wife said yes. In the end, I was asked myself.

In my first years on the job, I designed the handout for the Chairman of the Board of Management for the Supervisory Board meetings. Then, the only about 20 pages were reproduced by an external copy store. Today I wonder what privacy, compliance and anyone else would say about it.

The discussions with the Chairman of the Board of Management did not always remain uninterrupted. Once the assistant called us both (!) out and guided us through half the house, ... to attend the proclamation of the carnival prince. That's how I got my first and so far also last carnival medal.

In my eventful history with twelve department heads in the meantime, I got to know and appreciate many a "type". On the occasion of the anniversary of just one of our managers, we have made a film about his affectionate "peculiarities". Without a smartphone, such a "shoot" took quite a bit of time back then. Even that would no longer be possible today.

We celebrated our successes at that time extensively and together. One head of department linked the achievement of his own targets to an incentive for the department. In the event of success, he invited all 20 or so colleagues to a weekend trip to London, Amsterdam or Paris at their own expense. I was incredibly lucky to start my first day in the new department with a suitcase.

When the sun is low, dwarves cast long shadows. And the sun went down: the company's own sales force was integrated into DVAG. Admittedly, I did not perceive this success story as such at the time. We were also touched by the abandonment of our "own" brand.

Today we are learning English across sites. We discussed during these days how our different individual, local and social histories shape a culture that is still differentiated today. It is the salt in the soup. - We need to be prepared to accept each other's differences and not make our own views the standard for all things.

People make history Your own CV becomes part of the Generali story - or vice versa? Increasing digitalisation brings us closer together, even across locations. I myself want to make sure that I do not lose touch with people. Customers and colleagues. "Types" and bores. People. More than a factor and more than just a 'part' of the strategy.

By the way, a few weeks ago a second "Hallelujah" sounded. My daughter received her Generali employment contract.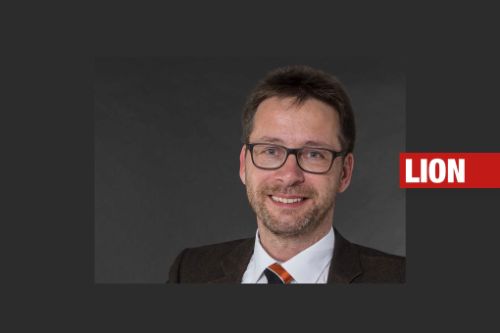 Read the story in original language
Es begann mit einem "Halleluja"
Als ich vor fast 26 Jahren meine Bewerbung an die "Aachen und Münchener Versicherung AG" auf die Reise schickte, ahnte ich noch nicht, auf welch lange Geschichte ich mich einließ. Ich war gerade unterwegs, als der Personaler bei uns zu Hause anrief. Meine Frau ging ans Telefon, konnte aber nur meine Abwesenheit vermelden. Natürlich bohrte sie solange nach, bis sie wusste, dass es um die Stellenzusage ging. Meiner Gattin entfuhr ein "Halleluja", was die Nachfrage provozierte, ob er das als Zusage werten könne. Meine Frau bejahte. Schlussendlich wurde ich doch noch selbst gefragt.

In meinen ersten Berufsjahren gestaltete ich für den Vorstandsvorsitzenden das Handout für die Aufsichtsratssitzungen. Die damals nur rund 20 Seiten hat ein externer Copy-Shop vervielfältigt. Heute frage ich mich, was Datenschutz, Compliance und sonst wer alles dazu sagen würden .

Die Gespräche mit dem Vorstandsvorsitzenden blieben nicht immer unterbrechungsfrei. Einmal rief uns die Assistentin beide (!) heraus und lotste uns durch das halbe Haus, … um der Proklamation des Karnevalsprinzen beizuwohnen. So kam ich zu meinem ersten und bisher auch letzten Karnevalsorden.

In meiner wechselvollen Geschichte mit zwischenzeitlich zwölf Abteilungsleitern lernte ich so manchen "Typen" kennen und schätzen. Anlässlich des Jubiläums eben einer unserer Führungskräfte drehten wir einen Film über seine liebevollen "Sonderlichkeiten". Ganz ohne Smartphone kostete solch ein "Dreh" damals ganz schön viel Zeit. Auch das wäre heute nicht mehr möglich.

Wir feierten unsere Erfolge damals ausgiebig und gemeinsam. Ein Abteilungsleiter verband seine eigene Zielerreichung mit einem Incentive an die Abteilung. Er lud für den Erfolgsfall alle rund 20 Kolleginnen und Kollegen auf eigene Kosten zu einem Wochenendtrip nach London, Amsterdam oder Paris ein. Ich hatte das unverschämte Glück, an meinen ersten Arbeitstag in der neuen Abteilung gleich mit Koffer antreten zu dürfen.

Wenn die Sonne tief steht, werfen Zwerge lange Schatten. Und die Sonne sank: Der eigene Vertrieb wurde in die DVAG integriert. Zugegebenermaßen habe ich diese Erfolgsgeschichte zu diesem Zeitpunkt nicht als solche wahrgenommen. Auch die Aufgabe der "eigenen" Marke berührte uns.

Heute lernen wir standortübergreifend Englisch. Wir diskutierten in diesen Tagen, wie unsere unterschiedlichen individuellen, lokalen und Gesellschafts-Geschichten eine bis heute differenzierte Kultur prägen. Sie ist das Salz in der Suppe. – Dafür müssen wir bereit sein, uns in der gegenseitigen Unterschiedlichkeit zu akzeptieren und nicht die eigene Sicht zum Maßstab aller Dinge zu machen.

Menschen machen Geschichte. Der eigene Lebenslauf wird zu einem Teil der Generali-Geschichte – oder umgekehrt? Die zunehmende Digitalisierung bringt uns auch standortübergreifend näher zusammen. Ich selbst möchte darauf achten, den Menschen nicht zu verlieren. Kunden und Kollegen. "Typen" und Langweiler. Menschen eben. Mehr als ein Faktor und mehr als nur ein "Bestandteil" der Strategie.

Übrigens: Vor ein paar Wochen erklang ein zweites "Halleluja". Meine Tochter erhielt ihren Generali-Anstellungsvertrag.