I have to say that I am a lucky girl, I find myself very lucky and many people say the same.
First thing first, I have a stable job in a great working environment, leaders who are always considerate towards their staff, and colleagues who are kind and supportive to me regardless of how close I am to them... One of the greatest blessings of my life that I am very proud of is "His love" for me. That was literally love at first 'sound', and I was struck right at the first time I've heard of his name. He has been in Vietnam for 10 years and I have been side by side with Him for almost 8 years, not too long , yet enough for us to get to know each other and decide to stay together.
I can still vividly recall that day when I was entering the VCCI building at 9 Dao Duy Anh street in Hanoi, I was greatly impressed by His appearance, "handsome, tall and elegant". I nearly fell into a daydream, and with my eyes closed I envisioned me and Him being together, then in a split second, I suddenly woke up and told myself I had to pass the interview. I did it. At first, lots of tears were shed for many reasons. This job was new to me, and I did not know how to deliver my job quickly and efficiently enough. Sometimes, I felt so small and without any self-confidence, as I had little to none background in insurance or customer service… My boss would at times got unhappy with me and I was under much pressure, and I was all by myself. I did even think about quitting sometimes. However, my big love for Him has changed me a great deal.  I tried my best. I actively listened to and learned from my boss' feedback. I was getting more mature, professionally. Later on, I had the opportunities to rotate to different functions and of course, wherever I went, He was always by my side, motivating me as always. I cherish the joy of receiving a special gift from Him, whether it is my birthday or his birthday, as well as warm surprises on every special occasion throughout the year. On my OT days, He book a taxi for me so I can get home safe and sound. Every year, I am awarded a holiday trip, in Vietnam or overseas, with my dearest office folks… And there are many many more sweet memories I had with Him, which will forever stay in my heart. For me, every day at work is a happy day. I am always proud of Him and He appears next to me in every picture that I've taken. His presence across the country inspired me to change for the better, inside and out, until I become who I am today. I love Him deeply, for now and years to come, and yes, I think I will always love You – Mr. Generali Vietnam.
Join me to experience "More Than A Place To Work": a place to learn, grow, live, and thrive with pride, a Top 10 "Company with a Happy Workforce". And to Him: Thank You very much for all these years.
Happy 10th Birthday to Generali Vietnam and 190th Birthday to Generali Group.
#GeneraliVietNam
#MoreThanJustAPlaceToWork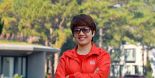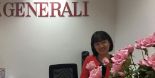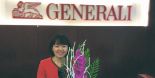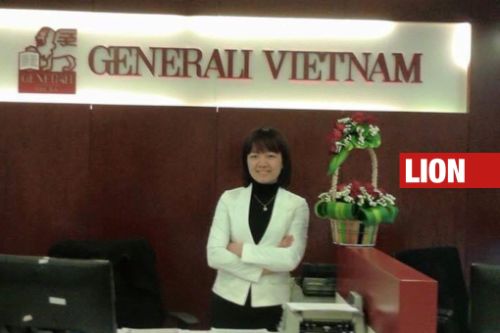 Read the story in original language
A lucky girl
I have to say that I am a lucky girl, I find myself very lucky and many people say the same.

First thing first, I have a stable job in a great working environment, leaders who are always considerate towards their staff, and colleagues who are kind and supportive to me regardless of how close I am to them... One of the greatest blessings of my life that I am very proud of is "His love" for me. That was literally love at first 'sound', and I was struck right at the first time I've heard of his name. He has been in Vietnam for 10 years and I have been side by side with Him for almost 8 years, not too long , yet enough for us to get to know each other and decide to stay together.

I can still vividly recall that day when I was entering the VCCI building at 9 Dao Duy Anh street in Hanoi, I was greatly impressed by His appearance, "handsome, tall and elegant". I nearly fell into a daydream, and with my eyes closed I envisioned me and Him being together, then in a split second, I suddenly woke up and told myself I had to pass the interview. I did it. At first, lots of tears were shed for many reasons. This job was new to me, and I did not know how to deliver my job quickly and efficiently enough. Sometimes, I felt so small and without any self-confidence, as I had little to none background in insurance or customer service… My boss would at times got unhappy with me and I was under much pressure, and I was all by myself. I did even think about quitting sometimes. However, my big love for Him has changed me a great deal.  I tried my best. I actively listened to and learned from my boss' feedback. I was getting more mature, professionally. Later on, I had the opportunities to rotate to different functions and of course, wherever I went, He was always by my side, motivating me as always. I cherish the joy of receiving a special gift from Him, whether it is my birthday or his birthday, as well as warm surprises on every special occasion throughout the year. On my OT days, He book a taxi for me so I can get home safe and sound. Every year, I am awarded a holiday trip, in Vietnam or overseas, with my dearest office folks… And there are many many more sweet memories I had with Him, which will forever stay in my heart. For me, every day at work is a happy day. I am always proud of Him and He appears next to me in every picture that I've taken. His presence across the country inspired me to change for the better, inside and out, until I become who I am today. I love Him deeply, for now and years to come, and yes, I think I will always love You – Mr. Generali Vietnam.
Join me to experience "More Than A Place To Work": a place to learn, grow, live, and thrive with pride, a Top 10 "Company with a Happy Workforce". And to Him: Thank You very much for all these years.

Happy 10th Birthday to Generali Vietnam and 190th Birthday to Generali Group.

#GeneraliVietNam

#MoreThanJustAPlaceToWork