Moving forward together on screen
Arriving at a new job is always a challenge, but arriving at a new job at the beginning of a pandemic is a different story.

I arrived at Europ Assistance (EA) just a few days before the pandemic was declared worldwide, to take charge of an area that I am passionate about and feel is fundamental at the heart of a company, Marketing, but at the same time it was a challenge for me, as it was the first time I was in charge of an area in such a large company, where I had to raise campaigns and internal communication within a team of over 100 people and try to reach everyone, it was a challenge.

Since we all had to move to our homes to work, we wanted to try to maintain contact between workers, so we began to raise various initiatives to feel closer and know how they felt during the days of quarantine.

We created a mood thermometer, which I still send out every morning to see how they are feeling at the start of the working day, as well as asking them to tell me what motivates them, what activities or actions they would like to do together over the web to feel more connected, which is how we came up with Zoom's birthday celebrations, where we all get together to celebrate the previous month's birthday, see each other's faces, discuss how their time at home has been and any news they want to share.

Soon after, a new challenge came to me, to internalize, present and teach what is our backbone at EA, the We Care About You Program, which started by taking the course in the hands of an expert on the subject of communication and presentations, where he gave us tips on how to get involved and present in a close way and create interest in the viewer, since this was not a course that would be held in person, but would be virtual, so it was not easy to maintain the interest of workers behind a screen.

After completing the original course in English, we adapted it to our language, Spanish, and began to deliver it to EA employees, trying to create diverse groups so that they could get to know each other from different departments and share their experiences in the company, how they started at EA, what lessons or skills they have developed since joining, what situations they remember fondly and which led them to go beyond them, finding creative ways to solve setbacks.

Every week I met a new group of colleagues who, if I had not had the opportunity to do this course, I would not know their faces, personalities, motivations and aspirations, it was very nice to see how they relaxed in the course, actively participated and gave more of themselves, finishing the last module of the course with a desire to continue sharing and learning.

They have been very rewarding months in which I have strengthened my communication skills, taken a pedagogical approach that I didn't think I liked so much and managed to get to know and connect with my colleagues from all areas, even from our branch in Peru, and formed a bond of companionship that has helped us communicate more directly and have the confidence to talk about different issues and know that if we send each other a message asking for help, we will be there to help each other.

One thing I appreciate about being in charge of communications is that I am in constant contact with other EA affiliates, which allows me to meet people from different countries and share with everyone what initiatives they are undertaking, how to improve processes and what actions can be replicated in our country.

Coming to Europ has allowed me to get to know myself, to develop professionally, not only in my field, but also in departments that I thought I would not like so much, such as Communication and Human Resources, and to bring out skills that I thought were not my forte.

All jobs are challenging in their own way, and working in the context of a global pandemic is even more challenging, but at the same time it brings out of you a determination that drives you to carry out projects in ways that you would not have considered with the previous "normality". Every day is a new challenge in which we commit ourselves to give the best of ourselves, to lead our company into an uncertain future where we will be in constant change, adapting to what comes our way, always taking care of our employees and customers, being available to them, giving them confidence and making it easy to work and interact, because we will always be there for them,You live, we care.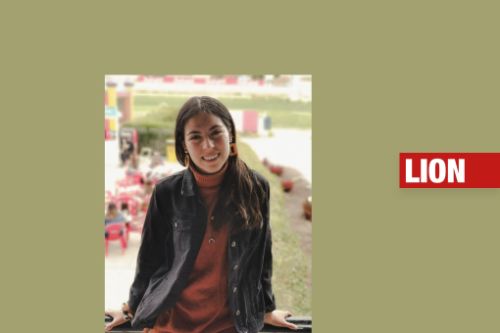 Read the story in original language
Avanzando juntos por pantalla
Llegar a un nuevo trabajo, siempre es un desafío, pero llegar a un nuevo trabajo en el comienzo de una pandemia es una historia distinta.

Llegue a Europ Assistance (EA) solo unos días antes de que declararan la pandemia a nivel mundial, a hacerme cargo de un área que me apasiona y siento que es fundamental en el corazón de una empresa, Marketing, pero al mismo tiempo era un desafío para mí, ya que era la primera vez que estaba a cargo de un área en una empresa tan grande, en donde debía levantar campañas y comunicación interna dentro de un equipo de más de 100 personas e intentar llegar a todos, era todo un reto.

Ya que todos tuvimos que trasladarnos a nuestros hogares a trabajar, queríamos intentar mantener el contacto entre los trabajadores, por lo que comenzamos a plantear diversas iniciativas para sentirnos más cerca y conocer cómo se sentían durante los días de cuarentena.

Creamos un termómetro anímico, que envío hasta el día de hoy todas las mañanas para saber como esta su ánimo para partir el día laboral, aparte les pedía que me comentaran que era lo que los mantenía motivados, que actividades o acciones les gustaría realizar en conjunto vía web, para sentirse más conectados, así surgieron las celebraciones de cumpleaños por zoom, donde nos reunimos todos a celebrar a los cumpleañeros del mes anterior, vernos las caras, comentar como ha sido su tiempo en casa y toda noticia que quieran compartir.

Al poco tiempo, me llego un nuevo desafío, interiorizar, presentar y enseñar lo que es nuestra columna vertebral en EA, el Programa We Care About You, que partió tomando el curso en manos de un experto en el tema de comunicación y presentaciones, donde nos dio consejos de como involucrarnos y presentar de forma cercana y crear interés en el espectador, ya que este no era un curso que se realizara en persona, si no que sería de forma virtual, por lo que no era fácil mantener el interés de los trabajadores detrás de una pantalla.

Luego de terminar el curso original en inglés, lo adecuamos a nuestra lengua, el español, y comenzamos a entregarlo a los colaboradores de EA, nos preocupamos de crear grupos diversos, para que se conocieran de distintos departamentos y compartieran sus experiencias en la empresa, como partieron en EA, que enseñanzas o habilidades habían desarrollado desde que entraron, que situaciones recordaban con cariño y cuales los habían llevado a ir más allá, viendo formas creativas de resolver contratiempos.

Todas las semanas conocía un nuevo grupo de compañeros de trabajo, que, si no fuera por haber tenido la oportunidad de hacerles este curso, no conocería sus caras, personalidades, motivaciones y aspiraciones, era muy grato ir viendo cómo se iban relajando en el curso, participaban activamente y entregaban más de ellos mismos, terminando el último modulo del curso con ganas de seguir compartiendo y aprendiendo.

Fueron meses muy gratificantes en donde reforcé mis habilidades de comunicación, saque una veta de pedagoga que no pensé que me gustara tanto y logre conocer y conectar con mis compañeros de trabajo de todas las áreas, hasta de nuestra sucursal en Perú, y se formó un lazo de compañerismo, el cual nos ha ayudado a poder comunicaros de forma más directa y tener la confianza para poder hablar diversos temas y saber que si nos mandamos un mensaje para pedir ayuda, ahí estaremos para ayudarnos entre todos.

Algo que agradezco de encargarme del área de comunicaciones, es el estar en constante comunicación con otras sucursales de EA, permitiéndome conocer a los colaboradores de diversos países, y compartir entre todos que iniciativas están realizando, como mejorar procesos y que acciones se pueden replicar en nuestro país, la colaboración dentro del grupo es muy enriquecedora y me ha ayudado a aprender y sentirme más inmersa en la empresa.

El llegar a Europ me ha hecho conocerme, desarrollarme profesionalmente, no solo en mi área, sino que también en departamentos que no pensé me gustarían tanto, como son la comunicación y recursos humanos, y sacar a relucir habilidades que creía, no eran mi fuerte.

Todos los trabajos son un reto a su forma, y llegar a el en un contexto de pandemia mundial, es aún más desafiante, pero al mismo tiempo hace que saques de tu interior una determinación que te impulsa a llevar adelante proyectos de formas que no hubieras considerado con la anterior "normalidad". Cada día es un nuevo desafío, en que nos comprometemos a dar lo mejor de nosotros, para llevar a nuestra empresa hacia un futuro incierto, en donde estaremos en constante cambio y nos debemos adaptar a lo que se nos presente, siempre cuidando de nuestros colaboradores y clientes, estando disponibles para ellos, entregándoles confianza y haciendo fácil la forma de trabajar e interactuar, porque siempre estaremos para ellos, You live, we care.