Amazing Journey with MPI Generali Customer Experience Team…….
I joined Customer Experience Team on 17/04/2018 as a Team Lead. It's an amazing Customer Experience journey as I have an opportunity to work with a Dedicated and Strong Leadership, Head of Communication and Customer Experience – Yeo I-Peng, Head of Customer Experience Management – Nick Lee Honci and 10 an Amazing Team Members.
As a Team Lead I am blessed to work with an Amazing Team Members and each of them have a different cultures and mind-sets but that doesn't stop us to work as a Team and we always share opinions and looking forward for better solutions, to provide excellent services to our Customers. We have done a lot of engagement activities together, with their participation I witnessed a lot of improvement, positive progresses and good vibes happening within the Team. With that said, we will not stop and continue with more engagement activities for the benefit of everyone.
We laugh, We share Ideas, We socialize, We have a Great Team Work and We help each other like a Big Family with a Good Bonding.
Even during the tough times when we face obstacles, we still stick together to handle it with courage and full commitment.
In Customer Experience Management, one of my important task is managing complaint which coming from various channels – BNM, OFS, Internal and External Complaint and by now I have a better understanding in the whole processes of complaint. I managed well when handling difficult customer and still looking forward to learn more about complaint. Basically in Complaint handling, its involved various departments in order to get the root cause of the cases. The important essence that I find when handling complaint is the ownership as I need to understand the case from the beginning until we find the right solution. This has taught me to learn and understand better type of customer and different case scenarios. Each complaint cases are very unique as we go along and deep dive into the cases we will know various methods and techniques to improve our services and also looking from a bigger picture from a company as a whole.
The most memorable experienced that I had with previous Head of Risk and Compliance as she were having difficulty with our Towing Services as the Service Provider were not able to maneuver her car at the basement due to bigger tow truck came during that time. I helped her to follow-up closely with the Roadside Assistance Team until another smaller tow truck came and waited at the roadside which the whole journey took less than 30mins. She was on the line with me while she maneuvers her car and afraid that the car engine will stopped halfway. Finally, she managed to drive safely and arrived in front of the lobby. I wasn't expected anything but she acknowledged and recognized my good services. Not only that she had voted me for the Individual Nomination for Asia Lifetime Partner Awards 2021. Even I didn't win but that was the most wonderful experience and best feeling ever as I managed to help my own colleague during difficult times....
I have introduced Rewards and Recognitions Program in MPI Generali for 2 consecutive years – 2020 and 2021. This program is an appreciation of the hard work and best work quality of my Team Members which they have proved it with a flying colors. The exciting part of this program it was also recognized by everyone in other department and I feel very honored.
I have completed 23 Online Courses via We Learn MPI Generali and also a Certified CX Champion for Forrester Program which has been conducted by MPI Generali. I am proud to be part of MPI Generali Family and will continue to serve and strive better for more coming years…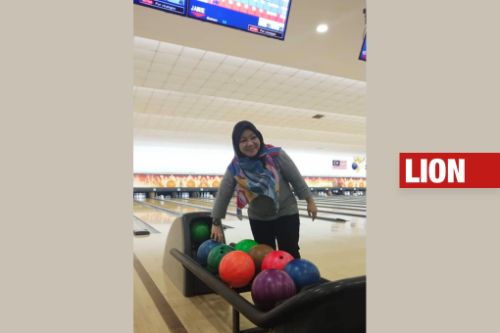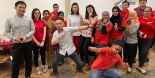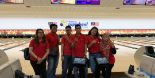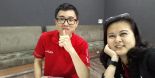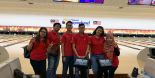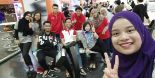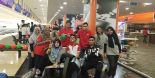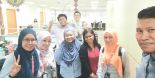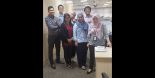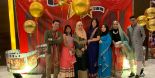 Read the story in original language
Amazing Journey with MPI Generali Customer Experience Team…….
I joined Customer Experience Team on 17/04/2018 as a Team Lead. It's an amazing Customer Experience journey as I have an opportunity to work with a Dedicated and Strong Leadership, Head of Communication and Customer Experience – Yeo I-Peng, Head of Customer Experience Management – Nick Lee Honci and 10 an Amazing Team Members.
As a Team Lead I am blessed to work with an Amazing Team Members and each of them have a different cultures and mind-sets but that doesn't stop us to work as a Team and we always share opinions and looking forward for better solutions, to provide excellent services to our Customers. We have done a lot of engagement activities together, with their participation I witnessed a lot of improvement, positive progresses and good vibes happening within the Team. With that said, we will not stop and continue with more engagement activities for the benefit of everyone.
We laugh, We share Ideas, We socialize, We have a Great Team Work and We help each other like a Big Family with a Good Bonding.
Even during the tough times when we face obstacles, we still stick together to handle it with courage and full commitment.
In Customer Experience Management, one of my important task is managing complaint which coming from various channels – BNM, OFS, Internal and External Complaint and by now I have a better understanding in the whole processes of complaint. I managed well when handling difficult customer and still looking forward to learn more about complaint. Basically in Complaint handling, its involved various departments in order to get the root cause of the cases. The important essence that I find when handling complaint is the ownership as I need to understand the case from the beginning until we find the right solution. This has taught me to learn and understand better type of customer and different case scenarios. Each complaint cases are very unique as we go along and deep dive into the cases we will know various methods and techniques to improve our services and also looking from a bigger picture from a company as a whole.
The most memorable experienced that I had with previous Head of Risk and Compliance as she were having difficulty with our Towing Services as the Service Provider were not able to maneuver her car at the basement due to bigger tow truck came during that time. I helped her to follow-up closely with the Roadside Assistance Team until another smaller tow truck came and waited at the roadside which the whole journey took less than 30mins. She was on the line with me while she maneuvers her car and afraid that the car engine will stopped halfway. Finally, she managed to drive safely and arrived in front of the lobby. I wasn't expected anything but she acknowledged and recognized my good services. Not only that she had voted me for the Individual Nomination for Asia Lifetime Partner Awards 2021. Even I didn't win but that was the most wonderful experience and best feeling ever as I managed to help my own colleague during difficult times....
I have introduced Rewards and Recognitions Program in MPI Generali for 2 consecutive years – 2020 and 2021. This program is an appreciation of the hard work and best work quality of my Team Members which they have proved it with a flying colors. The exciting part of this program it was also recognized by everyone in other department and I feel very honored.
I have completed 23 Online Courses via We Learn MPI Generali and also a Certified CX Champion for Forrester Program which has been conducted by MPI Generali. I am proud to be part of MPI Generali Family and will continue to serve and strive better for more coming years…