8 years of great transformations
If you ask me to tell a story about my experience at Generali that expresses a sense of pride and belonging, I immediately think of 3 precise and exceptional moments that trace my journey at the Winged Lion.


The birth of Generali Italia in July 2013:I joined the Generali Group in February 2013 to build and lead the project management team responsible for the integration programme. It has been a truly unique experience: to have completed the most ambitious and largest insurance merger project in Europe still makes me very proud, especially for the speed with which we did it. Out of such an intense experience, the strongest and most meaningful relationships were formed with so many colleagues.


Simplification:In July 2016, I took responsibility for the Simplification programme, which has now been running for three years. It has been an exciting journey that has seen us define new ways of working through the introduction of agile and design thinking, but most importantly it has seen so many of our colleagues from all business functions working side by side with agents, agency staff and clients in the mythical Simplification Labs. By redesigning and digitising our core processes, we are now ready to deal with the pandemic crisis of 2020.


The founding of Jeniot in September 2018: building a tech company within the Generali Group was a real privilege. Jeniot was born with the spirit and mindset of a "startup," but with the strength and great history of a group like Generali, to more effectively and efficiently manage and develop connected business and digital/IoT services. Since then, the project has evolved and opened up to international business, thanks to the integration of the London-based company MyDrive and the Group's strategic Pan-European Mobility Platform project, of which Jeniot is the supporting technological asset.


I am really glad to have participated and contributed firsthand to this new piece of history: the last 8 of Generali's 190 years, which have seen so many transformations.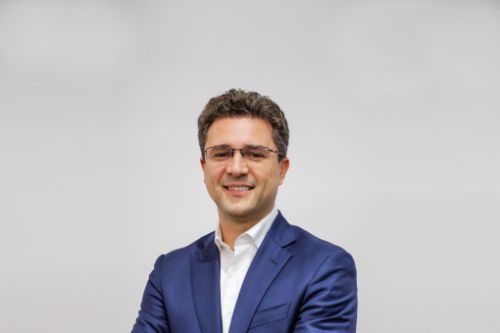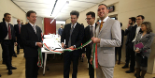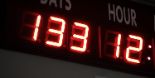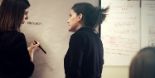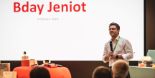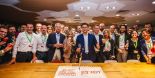 Read the story in original language
8 anni di grandi trasformazioni
Se mi chiedete di raccontare una storia sulla mia esperienza in Generali che esprima senso di orgoglio e appartenenza, penso subito a 3 momenti precisi ed eccezionali che tracciano il mio percorso nel Leone Alato.



La nascita di Generali Italia nel luglio 2013: sono entrato nel Gruppo Generali a febbraio 2013 per costruire e guidare il team di project management responsabile del Programma di Integrazione. E' stata un'esperienza davvero unica: aver completato il progetto di fusione assicurativa più ambizioso e grande d'Europa mi rende ancora adesso molto orgoglioso soprattutto per la velocità con cui l'abbiamo realizzato. Da un'esperienza così intensa sono nate con tanti colleghi compagni di avventura le relazioni più forti e significative.


La Semplificazione: nel luglio 2016 ho preso la responsabilità del Programma di Semplificazione che è durato 3 anni. E' stato un percorso entusiasmante, che ci ha portato a definire nuovi modi di lavorare introducendo l'agile, il design thinking, ma soprattutto ha visto protagonisti tanti nostri colleghi da tutte le funzioni aziendali lavorare gomito a gomito tra di loro, con agenti, personale di agenzia e clienti nei mitici Lab della Semplificazione. Il ridisegno e la digitalizzazione dei processi core ci ha poi permesso di essere pronti a gestire la crisi pandemica del 2020.


La fondazione di Jeniot nel settembre 2018: costruire una tech company all'interno del Gruppo Generali è stato un vero privilegio. Jeniot nasce con lo spirito e la mentalità di una "startup", ma con la forza e la grande storia di un gruppo come Generali, per gestire e sviluppare in maniera più efficace ed efficiente il business connesso e i servizi digitali/IoT. Il progetto si è poi evoluto aprendosi anche al business internazionale grazie all'integrazione della società londinese MyDrive e al Progetto Strategico di Gruppo Paneuropean Mobility Platform di cui Jeniot è l'asset tecnologico portante.


Sono davvero contento di aver partecipato e contribuito in prima persona a questo nuovo pezzo di storia: gli ultimi 8 dei 190 anni di Generali, che hanno visto così tante trasformazioni.