The Human Safety Net

A GLOBAL MOVEMENT OF PEOPLE HELPING PEOPLE
Whatever happens in life, no one should be held back from reaching their potential.

The Human Safety Net is a global movement of people helping people. Its mission is to unlock the potential of people living in vulnerable circumstances, so that they can transform the lives of their families and communities. The Human Safety Net programs support families with young children and integrate refugees through work. To do so, it brings together the strengths of non-profit organizations and the private sector, in Europe, Asia and South America.

The engine of The Human Safety Net is a foundation initiated by Generali. It extends Generali's purpose of 'enabling people to shape a safer future by caring for their lives and dreams' to the most vulnerable in our society. Generali is mobilizing their people and resources – financial support, time, skills, networks, assets, products - to reach more people and amplify our impact.
---
"In creating The Human Safety Net, we decided to move beyond a charity approach and to build genuine partnerships between the social and the private sector in order to make the most of our strengths. We applied the rigour of an investor and the attention to data of an insurer. We identified other assets and capabilities to create shared value alongside our partners. By embedding The Human Safety Net into our core business, we can make its impact more meaningful and long-lasting."
Philippe Donnet, Group CEO
---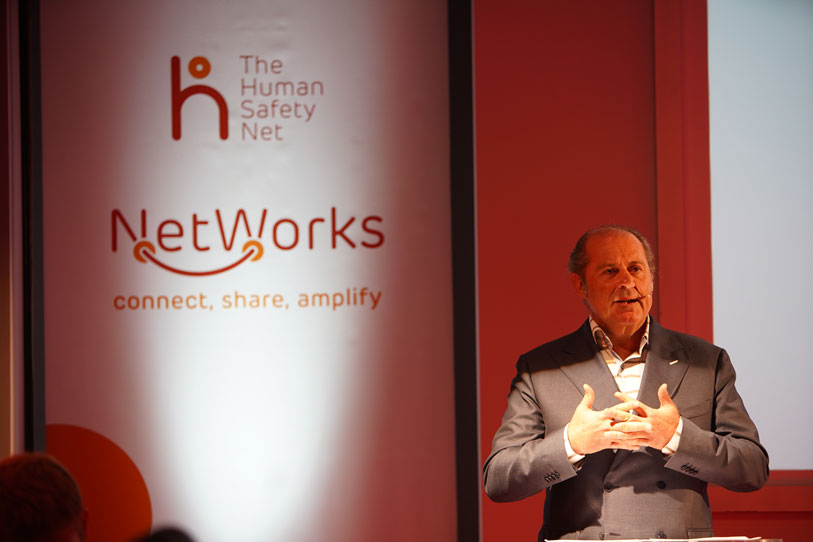 PROGRAMMES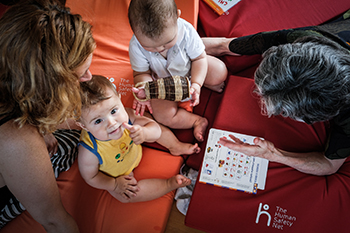 The Human Safety Net for Families
Parents have the greatest impact on their children's development. The Families program supports parents in the first six years of their children's life to lay the strongest possible foundations for their future, contributing to early childhood development (ECD).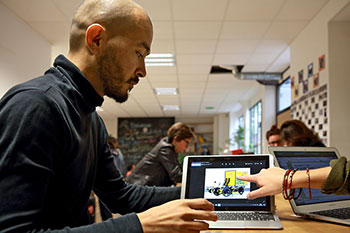 The Human Safety Net for Refugee Start-Ups
Refugees have the talent and resilience to build successful businesses – but they need dedicated support. The Refugee Start-Ups programme helps refugees flourish as entrepreneurs to integrate them into their host countries
HOW WE WORK
The Human Safety Net is a net bringing together the expertise and experience of dozens of NGOs, social enterprises and experts worldwide. It is a community acting together to amplify each organization's impact.
The foundation acts as a competence center on programmes and provides an additional source of funding to Generali business unites in the countries. It assesses partners through a robust selection and due diligence process, coordinates programme design and implementation, monitors progress and shares lessons learned as part of a global Monitoring, Evaluation and Learning system.
All programmes depend on a strong, eye-level partnership between The Human Safety Net's NGO partners and Generali companies active within the same communities. This is how we can add the greatest value to NGO partners and have a greater impact on our beneficiaries.
VENICE, FUTURE HOME OF THE HUMAN SAFETY NET
Generali shares a small part of Venice's long history: founders of the insurance group first established their offices in Venice in 1832, right in the Procuratie Vecchie in St Mark's Square. After renovation, this building will become the home of The Human Safety Net.

Find more information about the Procuratie Vecchie here.

All over the world, Venice is a city famous for its imagination, ingenuity and openness, welcoming millions of visitors every year. For the first time in 500 years, Procuratie Vecchie will be open to the public. Tourists and Venetians will discover the challenges that vulnerable people face, learn about the social impact of The Human Safety Net programs and how they can help, through an interactive journey. Our home will symbolically bridge the gaps between open and closed spaces, ancient institutions, social issues and future challenges.

With this open spirit, we'll welcome Venetians and visitors alike, inviting everyone to explore, get inspired, exchange ideas, and amplify the impact of The Human Safety Net together. The area around St Mark's Square will come alive as a place to act in the spirit of our movement.

Today, The Human Safety Net manages programmes and activities in 23 countries on 3 continents: Europe, South America and Asia.

Visit TheHumanSafetyNet.org to learn more.