International - Asia
The Group is one of the key European insurers in the Asian market.
The region includes businesses in China, Hong Kong SAR, India, Indonesia, Malaysia, Philippines, Thailand, and Vietnam.
Generali has a major role in the Life and P&C segments through a distribution strategy for its products that includes agents, brokers, digital channels and agreements with banking groups. In China, it operates in partnership with China National Petroleum Corporation (CNPC), one of the major energy groups in the world and operates two separate joint venture partnerships with CNPC, one for Life products and one for P&C products.
Life premiums rose by 6.8%, particularly thanks to the growth registered in China, Thailand and Vietnam. In the P&C segment, premiums recorded an increase of 16.0%, thanks to the contribution of Hong Kong.
Manager in Charge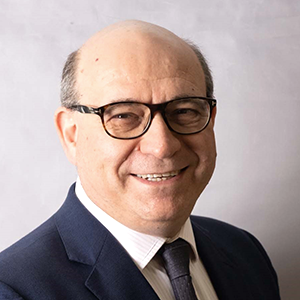 Roberto Leonardi
International Asia Regional Officer
Main Group Companies
Generali China Life & Generali China Insurance
Generali operates in mainland China in partnership with China Generali operates in mainland China in partnership with China National Petroleum Corporation (CNPC), one of the world's largest state-owned companies and one of the world's major energy groups and operates two separate joint venture partnerships with CNPC, Generali China Life for Life products and Generali China Insurance for P&C products. Because of its prominent position within the Chinese market, Generali China Life contributes significantly to both the region's and the group's turnover and operating results.
Generali Hong Kong
In 1981, Assicurazioni Generali S.p.A was first registered as an authorized insurer in Hong Kong, with the business extending into the life insurance sector in 2016 with Generali Life (Hong Kong) Limited.
Generali Hong Kong has recently won the "5-Star Savings Insurance Award", "5-Star Whole Life Critical Illness Insurance Award" and "5-Star Term Critical Illness Insurance Award" at 10Life 5-Star Insurance Award 2022, recognizing its outstanding performance in delivering comprehensive health and wealth solutions.
Generali Indonesia
PT Asuransi Jiwa Generali Indonesia was established in 2009 and is pioneering innovation in the unit link market with ROBO ARMS (Robo Auto Risks Management System), which is an exclusive financial service that offered to all customers, able to manage unit links automatically according to market conditions and the customer's risk profile.
Generali Malaysia
On 30th August 2022, Generali completed the acquisition of the majority shares of the AXA-Affin joint ventures and also increased its stake in MPI Generali Insurans Berhad to 100%.
The acquisitions position Generali as one of the leading insurers in the Malaysian market and will allow Generali first time access to the country's Life insurance segment. Generali has also entered into an exclusive bancassurance agreement with Affin Bank for the sale of conventional General and Life insurance products.
Generali Philippines
Generali Life Assurance Philippines, Inc. (GLAPI) has been providing life and employee benefit insurance solutions to international and local clients in the Philippines since 1999. GLAPI has an extensive network of medical providers nationwide as well as accessible digital platforms to provide ease of access to the company's services.
Generali Vietnam
Generali Vietnam Life Insurance Co., Ltd. (Generali Vietnam) was established in April 2011. After 10 years of operation, Generali Vietnam has quickly become one of the leading life insurance companies in Vietnam with a network of more than 70 General Agents (GenCasa) and customer service centers nationwide, serving more than 400,000 customers.
Generali Vietnam commits to bringing world class service to insurance through an innovative product offering, a wide distribution network and outstanding customer experience. Generali Vietnam takes pride in having a strong focus on customer experience and has won a number of accolades over the years, such as the "Most innovative insurance company 2018" award by International Finance Magazine, the Certificate of "Business for the Community - Saigon Times CSR 2020" by Saigon Economic Times.