Becoming a Lifetime partner to our customers
As Lifetime partners to our customers we transform our role to a trusted advisor, providing integrated solutions that add genuine value to people's lives, health, home, mobility, work and support them in achieving their life goals & dreams.
Our ambition is to be a Lifetime partner to our customers by combining simplicity and innovation with empathy and care along the entire customer journey, at all touchpoints and channels. We strive to be proactive and focused on customer relationships offering trusted advice on protection, prevention and assistance, creating tailor-made products and services that meet our clients' needs.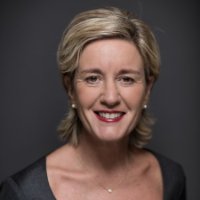 "We truly believe that Lifetime partner can differentiate us from our peers, help us deepen relationships with our existing customers and attract new prospects. Which is why our ambition is to be #1 in RNPS among our European International peers by 2021."
Isabelle Conner, Group Chief Marketing & Customer Officer
We will therefore focus on 5 transformation actions:
we digitally enable our advisory distribution network: through the Agent Hub, we will provide distributors with adequate digital tools, training and the mind-set to become true Lifetime Partners, and we will provide our agents with a commercial dashboard that will include:
360° view of the customer, including all of their products and the past interactions;
needs-based assessment tools to advice clients based on their stage of life;
the possibility to personally engage the customer through the digital and social channels;
campaign management tools that allow Generali to manage new solution launches;
we offer the best in class proposition and service innovations with the benefit of digital and data analytics;
we seamlessly connect Generali, our agents and customers together on mobile and web (Mobile and Web Hub);
we continue to listen to our customers and to act based on their feedback in order to improve the service offered across all touchpoints;
we strengthen our brand1 to become 1st choice in the Relationship Net Promoter Score2 amongst our European international peers by 2021.
1Scope: Generali in Europa, Asia, Argentina and Turkey.
2 This approach is like T-NPS, but covers the overall relationship and is not focused on a specific transaction.