Growth and the city: Asia vs USA
Two growth phenomena seen by Lek Kiatsirikajorn and Laura Morton
Through the eyes of two top photographers, we look at the effects on our daily lives of two growth phenomena: the expansion of Asian megacities and the technological evolution stemming from the USA.
Lost in Paradise
Photo and commentary by Lek Kiatsirikajorn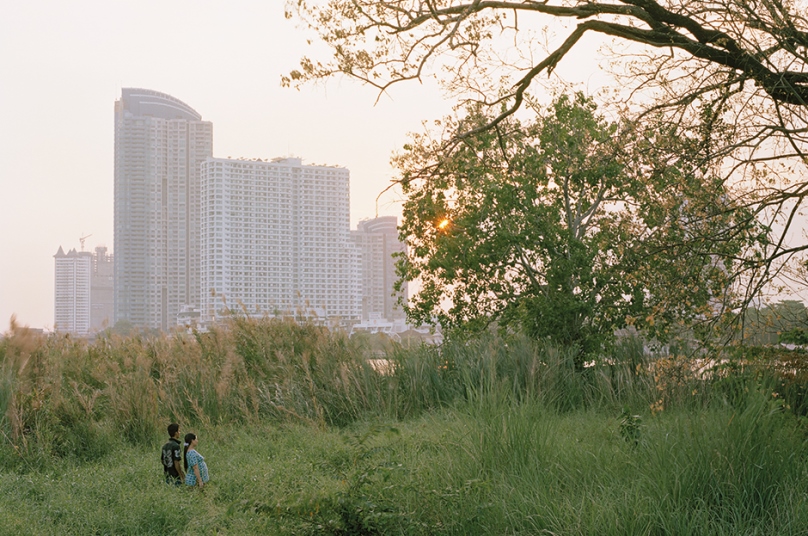 From Tak Province and Weng From Burma, Chareonkrung, Bangkok, 2013
"Lost In Paradise" is focusing on rural migrant workers who have left their region of origin to work and live in Bangkok, existing in no man's lands of peri-urban settlements where, paradoxically, nature is beginning to reassert its authority. Through these images Lek aims to present an allegory for modern Thailand: the country as a whole, like these workers, left its past of agriculture behind in search of a better life, but now finds itself trapped between this lost history and a better future which seems to remain just out of reach. Lek spent 3 years to complete this project, started from 2011 and finished in 2013.
"At the beginning of this project, I only wanted to photograph the landscapes to portray the contrast between nature and the modern development of Bangkok. My interest was shifted when I met rural migrant workers in these spaces, and started talking to them. They are from the countryside with their agricultural background. Some of them have just moved to Bangkok for only a couple of years, some have been living here for a very long time, and some are the descendants of the previous generation. They come to the areas for food and for their leisure. Some of them even temporary live there. These spaces also function as sanctuaries to them in this modern city of Bangkok. To me agriculture is the taproot of Thailand. Nearly half of the population are farmers. Our tradition and culture are directly related to it. In the 1980s, the Thai government at that time wanted Thailand to become the 5th tiger of Asia. It means the 5th industrialised and developed country, in line with Hong Kong, Singapore, South Korea and Taiwan. The government passed laws and regulations that urged the international industrial investments in the country. Since then the numbers of agricultural workforce have decreased. Vast areas of agricultural land have been turned into industrial districts. Young rural workers have been heading toward jobs in factories and other industries in big cities instead. This situation forces the older generations of farmer to continue working in the fields and when they get too old to work, there is no one to pass on their wisdom to. The decline of agricultural resources is one of the major problems Thailand is facing today. It has been about 3 decades since the ambition of the Thai government in the 1980s. We still have not reached our goal of becoming the 5th tiger of Asia, not even close. Instead, our taproot has been rotted away by false policies. The rural migrant workers are like Thailand. They left their past for Bangkok in the hope of a better future just to find themselves came to a standstill in the middle between their long lost past and their unobtainable future. Only time can tell how long this big tree of Thailand will still be able to stand.
"Lost In Paradise" was produced with the support of the Quai Branly museum in Paris. Lek was one of the three selected photographers for the 2012 photography grant.13 of the 22 images from this series were included in the museum's photography collection.
Wild West Tech
Photo and commentary by Laura Morton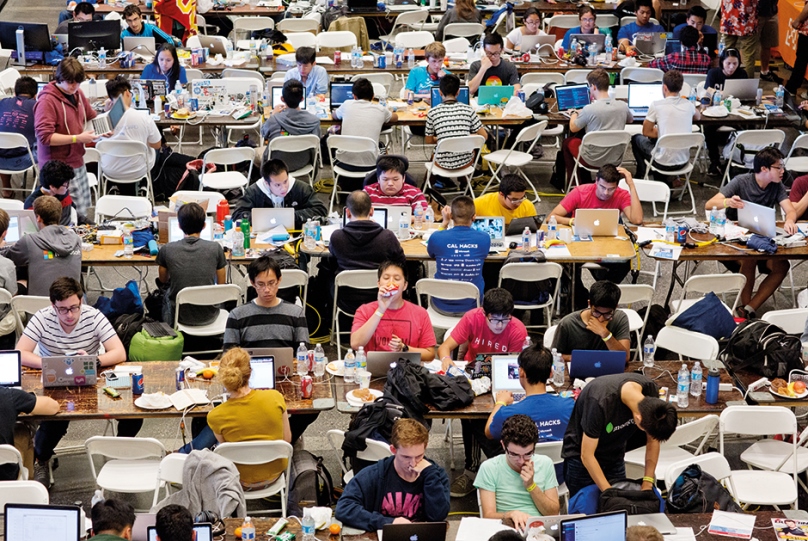 "Tales of enormous fortunes born out of the technology industry have brought a new gold rush that has gripped San Francisco and the Silicon Valley. Many young dreamers are flocking to the area with the hope of launching a successful start-up or striking it rich by joining the right company at the right time. These individuals work long hours to build their companies. Their lives are intertwined: they live with each other, network with one another, compete with everyone, but also party together. I've witnessed entrepreneurs sleeping in their offices as they lacked the funds for rent. I've visited co-working spaces, where most of these start-ups originate from, and gained access to co-living houses – sometime referred as hacker hostels, where large groups of entrepreneurs live together in one building. At the moment the buzz around the industry has created an environment where venture capital firms are willing to take big risks on young technology companies, making it one of the best times in history for start-ups to raise money. But is this another tech bubble? Can this exponential and uncontrolled growth be sustained? For every success story there are many more failures, yet most of these dreamers believe that the industry is a true meritocracy: those who deserve to succeed will do so."
This article is included in "Il bollettino n. 05 / 2016 — Growth". To download the complete version, visit the page Il Bollettino.