Generali is more than a job to me!
Hey,

I would like to share my story with you and celebrate the many positive moments and experiences. Generali is the place where I realised that I could make a difference. My adventure with Generali started at the beginning of my studies. I applied to Generali right after high school. When I arrived for the interview, it turned out that it would be conducted by Tom Anuszkiewicz - a person I associated with my university, where I was studying at the time. I was pleasantly surprised, and even when I received the job offer.

By nature, I am open-minded, positive towards people, I love contact with others, talking, laughing, helping and supporting, so ideally I found myself in the Service Desk team. Although at first I was not trained in office work and many things were new to me, I learned with every day, with the mistakes I made and the successes I had. After several years, I can confidently say that Generali is more than just a job for me. I can do what I want and I have a lot of great colleagues here. This is also where I met my boyfriend Janek.

I am extremely happy that on my way I also met Sylvia Olejniczak - my boss, from the previous Team. I can confidently say that Sylvia has changed my life. She opened my mind to many things, showed me that if I believe in myself and have an idea for myself - I can do anything! Thanks to her, I have learnt that a lot depends on me, that there are no limits to what I can do, that the best way to change something is to start from within. And that although there are difficult, challenging situations, it is worth responding to them in a positive way. I am very grateful to Sylvia for every word and every tip - thanks to her I can continue to develop, albeit in a completely different team.

For several months I started my adventure with programming. Michal Kuczkowski's team not only gave me a warm welcome, but also helped me to excel in a place that was new to me. I am sure that I will learn a lot here. Generali is my place! With a family atmosphere, cool vibe, good energy, a place where I can work with others and have fun.

Generali is an important part of my life. I am happy to be here!

Damian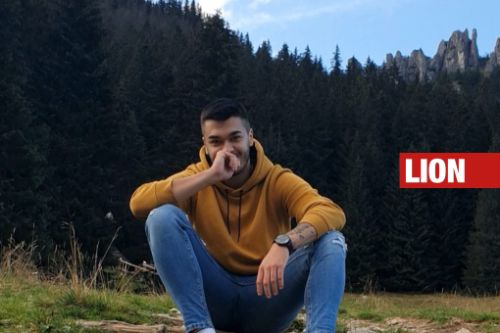 Read the story in original language
Generali to dla mnie coś więcej niż praca!
Hej,

chcę z Wami podzielić się moją historią i tym samym docenić wiele pozytywnych chwil i momentów. Generali to miejsce, w którym zrozumiałem, że mogę mieć wpływ. Moja przygoda z Generali zaczęła się na początku studiów. Zaraz po szkole średniej zaaplikowałem do Generali. Gdy przyszedłem na rozmowę rekrutacyjną, okazało się, że będzie ją prowadził Tomek Anuszkiewicz - osoba, którą skojarzyłem z mojej uczelni na której w tamtym momencie studiowałem. Byłem pozytywnie zaskoczony, a jeszcze gdy otrzymałem propozycję pracy.

Z natury jestem otwarty, pozytywnie nastawiony do ludzi, uwielbiam mieć kontakt z innymi, rozmawiać, śmiać się, pomagać i wspierać. Idealnie więc odnalazłem się w Zespole Service Desk. Choć początkowo nie byłem nauczony pracy biurowej i wiele rzeczy było dla mnie nowych, z każdym dniem, popełnionym błędem, drobnymi i większym sukcesem uczyłem się. Po kilku latach śmiało mogę powiedzieć, że Generali to dla mnie coś więcej niż praca. Mogę robić to co lubię i mam tutaj wiele super koleżanek i kolegów. W tym miejscu poznałem też swojego przyjaciela Janka.

Niezwykle cieszę się, że na swojej drodze spotkałem też Sylwię Olejniczak - moją szefową, z poprzedniego Zespołu. Śmiało mogę powiedzieć, że Sylwia odmieniła moje życie. Otworzyła mi głowę na wiele spraw, pokazała, że jak wierzę w siebie i mam pomysł na siebie - mogę wszystko! Dzięki niej nauczyłem się tego, że wiele ode mnie zależy, że jak sobie coś postanowię, to nie ma żadnych ograniczeń, że zmianę najlepiej zacząć od siebie. I choć zdarzają się trudne, wymagające sytuacje, to warto na nie pozytywnie reagować. Jestem Sylwii mega wdzięczny za każde słowo i wskazówkę - dzięki niej mogę nadal się rozwijać - choć już w zupełnie innym Zespole.

Od kilku miesięcy zacząłem swoją przygodę z programowaniem. W Zespole Michała Kuczkowskiego nie tylko zostałem ciepło przyjęty, ale też doskonale się odnalazłem w nowym dla siebie miejscu. Jestem pewien, że wiele będę mógł się tutaj nauczyć. Generali to moje miejsce! Z rodzinną atmosferą, fajnym klimatem, dobrą energią, miejsce w którym współpracując z innymi mogę bawić pracą.

Generali jest ważnym miejscem w moim życiu. Cieszę się, że tu jestem!

Damian