GENERALI IS IN THE AIR...
It is difficult to sum up 18 years of navigating between marketing and communications for Generali France in a single story, but among the many beautiful encounters and exciting projects, I would undoubtedly retain the pleasure of participating in the inflation of the Generali balloon - the largest tethered balloon in the world - which has been flying over Paris since 2013...

In the end, the thirty or so volunteers did not immediately feel happy on the frosty early morning of March 2018 (as you can see from the photo, I wasn't very warm...), but a real team spirit gradually brought us together to carry out the technical tasks that had to be perfectly coordinated: assembling the envelope of the balloon, which weighs more than 800 kg, installing the net "spider web", moving the ballast bags (400 sandbags of 15 kg each), as well as inflating the balloon by injecting 6,200 cubic metres of helium…

One of those days that makes you smile, that makes you proud to work for Generali, that makes you have a good time together and a good time playing sports!

Hardly visible, apart from the less happy moments when we knock on our agent's door after a claim, our insurance business needs symbols, tangible and reassuring signals: this is what the Generali balloon, visible in a good part of the Paris sky, allows us to do.

There's no doubt that, despite all our efforts to communicate (on social networks, for my part), not all Parisians know that it displays the pollution levels in the capital day and night thanks to a lighting system, or that it's a real flying laboratory, in partnership with the National Centre for Scientific Research (CNRS), to measure fine particles thanks to innovative sensors.

But you can see it, day and night, and some of its good-natured presence goes into the brand's goodwill capital. Many events have been organised there, for the press, for brokers, partners, agents, employees, customers...

And I had the pleasure of organising a "twit-apéro" myself (@Alcanter), which brought together the community of Twitter influencers in the insurance sector, all of whom enjoyed a night flight at an altitude of 150 metres!

So, to paraphrase the slogan of our national airline ("France is in the air!"), thanks to the balloon, "Generali is in the air"...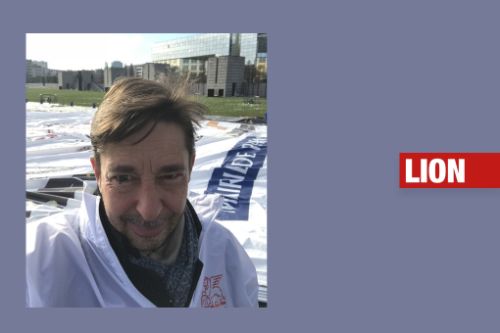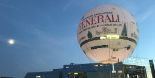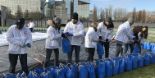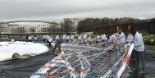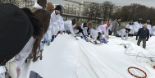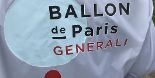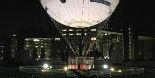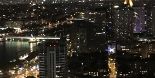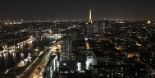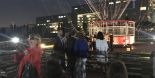 Read the story in original language
GENERALI IS IN THE AIR...
Il est difficile de ramasser 18 années passées à naviguer entre le marketing et la communication de Generali France en une seule histoire, mais, parmi beaucoup de belles rencontres et de projets passionnants, je retiendrais sans doute le plaisir que j'ai eu de participer au gonflement du ballon Generali - plus grand ballon captif au monde - qui survole Paris depuis 2013…

Enfin, plaisir, ce n'est pas ce qu'ont ressenti tout de suite la trentaine de volontaires dans le petit matin blême et glacial de mars 2018 (on voit sur la photo que je n'étais pas très réchauffé…). Mais un vrai esprit d'équipe nous a petit à petit mis à l'unisson pour réaliser les tâches techniques qui devaient être parfaitement coordonnées :  mettre en place l'enveloppe du ballon qui pèse plus de 800 kg, installer la « toile d'araignée » du filet, déplacer les sacs de lest (400 sacs de sable de 15kg ) au fur et à mesure du gonflement par injection de 6 200 mètres cubes d'hélium ….

Une de ces journées qui donnent le sourire, où on est fier de travailler chez Generali, où on passe aussi un bon moment collectif et sportif !

Peu visible en dehors des moments moins joyeux où on frappe à la porte de son agent à la suite d'un sinistre, notre métier d'assureur a besoin de symboles, de signaux tangibles et rassurants : c'est notamment ce que permet le ballon Generali, visible dans une bonne partie du ciel parisien.

Sans doute – malgré tous nos efforts de communication (sur les réseaux sociaux en ce qui me concerne) - tous les parisiens ne savent pas qu'il affiche jour et nuit les niveaux de pollution dans la capitale grâce à un système lumineux, ni qu'il constitue un véritable laboratoire volant en partenariat avec le centre national de la recherche (CNRS) pour mesurer les particules fines grâce à des capteurs novateurs.

Mais il se voit, de jour comme de nuit, et un peu de sa présence bonhomme passe dans le capital sympathie de la marque.  De nombreux événements y ont été organisés, pour la presse, pour des courtiers, des partenaires, des agents, des collaborateurs, des clients….

Et j'ai eu le plaisir d'y organiser moi-même (@Alcanter) un « twit-apéro » qui rassemblait la communauté des influenceurs Twitter du domaine de l'assurance, qui tous ont apprécié un vol de nuit à 150 mètres d'altitude !

Alors, pour paraphraser le slogan de notre compagnie d'aviation nationale (« France is in the air ! »), grâce au ballon, "Generali is in the air"...