Until the turn of the millennium, I only knew insurance from the customer's perspective. As a young professional starting out in the mail-order business, I took out at least the most important policies in my twenties: private liability insurance, household insurance (a personal MUST, at the latest, after the first four walls of my small granny apartment fell victim to a flood), car insurance for my old Polo, and a private pension plan with a monthly savings rate of 50 DM (Deutsche Mark). Sounds little, but at the time it was a high contribution relative to my low income.



In instructive and unforgettably beautiful years I commuted from the mid to late nineties regularly between the Hanseatic city of Hamburg and the Saarland. After many years of successful work as a customer consultant in the complaint management of the mail order giant with the four red letters, a former colleague approached me at the beginning of 2000 whether I would like to change my career. She now worked at CosmosDirekt (a company of the Generali Group) and in her department there was a desperate need for employees for car handling. The young team was great and they would be happy to submit my application personally to their head of customer service. It was also not a problem at all that I did not have previous knowledge, a commercial education and a good sense of opinion were completely sufficient. So newcomers were welcome and my life was actually screaming for a change at the time, so I went straight to work, wrote my resume and cover letter, copied testimonials, invested a few marks in a high-quality portfolio, and made a timely appointment with the photographer in our small town. Shortly thereafter, I handed my acquaintance my freshly printed application documents with a perfectly illuminated and up-to-date passport photo (what a youth I was then).



Already two weeks later, I was invited to an interview in Saarbrücken. When my interlocutor Mr. B. asked me at the end of a great date when I could start, my response to the notice period sounded like I was speaking in foreign tongues. Is that what I wanted? The day before, I had thought to decline the invitation, because just a few days before, my father had received a devastating and definitive diagnosis from the chief oncology physician and he was to live only a few months. I couldn't help it, I was honest, thanked Mr. B. for the great interview and sincerely apologized for possibly wasting his valuable time, but I was very hesitant at the moment whether it was wise to exchange a secure job for a six-month probationary period during which I couldn't take a day off. I explained the situation to him. My father was a single parent for many years and I wanted to support him until his last breath. The color drained from my interlocutor's face and I was sure that this was our last conversation. We said goodbye politely, he wished me all the best and much strength for everything that lay ahead. I left the direct insurer's building sad but with a clear conscience.



A short time later, my phone rang and Mr. B. let me know how much he had liked my openness in the previous conversation with me and that he would like to offer me the job at the next possible opportunity. What a moving moment. He also promised me that I could take time off whenever the situation called for it, that he was understanding of my particular situation, and that I would not have to worry about any time off affecting my probationary period. My new head of department not only kept his word after my change, he followed his words with deeds and stood by me, together with my team leader, humanely and sympathetically at my father's grave.



After the funeral, I threw myself into work more than ever, put my heart and soul into my job, and created a process optimization idea that I proposed to my group leader (now one of my best friends). She immediately passed the idea on to Mr. B., who did the same as my boss and informed the board about my proposal. Idea management 2001. But it worked just fine. My probationary period was over, the permanent position was secure and there was a first small salary increase. Could it get any better? I had been in the company for less than a year when one of the board secretaries called me and made an appointment to discuss my idea with her supervisor. My knees were shaking, I felt paralyzed and didn't know what happened to me. The concern was completely unjustified, because board members are just people. We had a pleasant conversation and although I had no project experience at all, I was appointed project manager of my own idea overnight. Since then, I have supported many projects, I have taken every opportunity to develop myself further, to participate in the most diverse areas and to actively participate in shaping myself and thus also the progress of the company and the group. Until today, I have always been open and optimistic about change.



I am a proud "Cosmonaut" and equally proud to wear the red Generali shirt and show the whole world: "I am part of the Generali success story." With the hashtag #GENERALI BEWEGT DEUTSCHLAND, the group sponsored company runs, among other things. But Generali is not only moving Germany. For two decades it has also been moving my life. Today more than ever. In my opinion, our employer has behaved more than exemplarily in dealing with the Corona pandemic, and the great trust placed in the employees has been rewarded by their top performance. For me, the Generali family has long been more than just an employer. Many dear colleagues have become good friends and one very special colleague (my husband) has become my 24/7 family. Generali has touched me for twenty-one years. Not only emotionally and humanly, but also professionally. One of my favorite quotes is "If you don't like where you are right now - move! After all, you're not a tree."Otto ... I think it's good (still do), but GENERALI MOTES ME.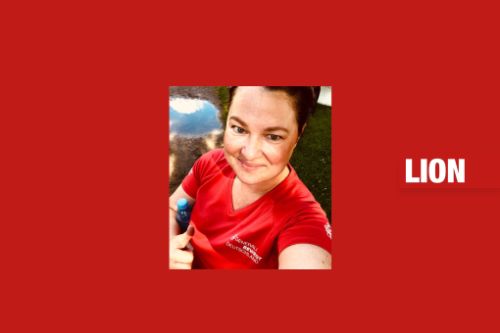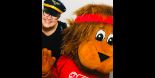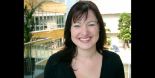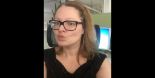 Read the story in original language
GENERALI BEWEGT MICH
Versicherungen kannte ich bis zur Jahrtausendwende nur aus der Kundenbrille. Als junge Berufsanfängerin im Versandhandel schloss ich in meinen Zwanzigern aber wenigstens die wichtigsten Verträge ab: eine Private Haftpflichtversicherung, eine Hausratversicherung (spätestens, nachdem die ersten vier Wände meiner kleinen Einliegerwohnung einer Überschwemmung zum Opfer fiel, ein persönliches MUSS) eine Kfz-Versicherung für meinen alten Polo sowie eine private Altersvorsorge mit immerhin 50 DM (Deutsche Mark) monatlicher Sparrate. Hört sich wenig an, war aber seinerzeit ein hoher Beitrag im Verhältnis zu meinem geringen Einkommen.



In lehrreichen und unvergesslich schönen Jahren pendelte ich von Mitte bis Ende der Neunziger Jahre regelmäßig zwischen der Hansestadt Hamburg und dem Saarland. Nach langjähriger und erfolgreicher Tätigkeit als Kundenberaterin im Beschwerdemanagement des Versandhausriesen mit den vier roten Buchstaben, sprach eine ehemalige Kollegin mich zu Beginn des Jahres 2000 an, ob ich nicht Lust hätte, mich beruflich zu verändern. Sie arbeitete inzwischen bei CosmosDirekt (ein Unternehmen der Generali Gruppe) und in ihrer Abteilung würden Hände ringend Mitarbeiter für die Kfz-Sachbearbeitung gesucht. Das junge Team sei super und gerne gäbe sie meine Bewerbung persönlich bei ihrem Abteilungsleiter im Kundendienst ab. Es sei auch überhaupt kein Problem, dass ich keine Vorkenntnisse hätte, eine kaufmännische Ausbildung und eine gute Auffassungsgabe seien vollkommen ausreichend. Quereinsteiger waren also willkommen und  mein Leben schrie zu diesem Zeitpunkt tatsächlich nach einer Veränderung, also machte ich mich direkt ans Werk, verfasste meinen Lebenslauf und ein Anschreiben, kopierte Zeugnisse, investierte ein paar Mark in eine hochwertige Mappe und vereinbarte einen zeitnahen Termin bei der Fotografin unseres kleinen Wohnortes. Kurz darauf überreichte ich meiner Bekannten meine frisch gedruckten Bewerbungsunterlagen mit einem perfekt ausgeleuchteten und aktuellen Passbild (was war ich da noch jung).



Bereits zwei Wochen später wurde ich zu einem Vorstellungsgespräch nach Saarbrücken eingeladen. Als mich mein Gesprächspartner Herr B. gegen Ende eines großartigen Termins fragte, wann ich denn anfangen könnte, hörte sich meine Antwort zur Kündigungsfrist an, als würde ich mit fremden Zungen sprechen. Wollte ich das? Noch tags zuvor hatte ich überlegt, die Einladung dankend abzulehnen und abzusagen, denn nur wenige Tage vorher hatte mein Vater eine niederschmetternde und endgültige Diagnose vom Chefarzt der Onkologie erhalten und er sollte nur noch wenige Monate leben. Ich konnte nicht anders, ich war ehrlich, bedankte mich bei Herrn B. für das tolle Gespräch und entschuldigte mich aufrichtig dafür, dass ich womöglich seine wertvolle Zeit verschwendet hätte, aber ich sei gerade sehr unschlüssig, ob es zum momentanen Zeitpunkt klug sei, einen sicheren Arbeitsplatz gegen eine halbjährliche Probezeit einzutauschen, in der ich keinen Urlaubstag nehmen könnte. Ich erklärte ihm die Situation. Mein Vater war viele Jahre alleinerziehend und ich wollte ihm nun bis zu seinem letzten Atemzug unterstützend zur Seite stehen. Meinem Gesprächspartner wich die Farbe aus dem Gesicht und ich war mir sicher, dass dies unsere letzte Unterhaltung war. Wir verabschiedeten uns höflich, er wünschte mir alles Gute und viel Kraft für alles, was vor mir läge. Ich verließ das Gebäude des Direktversicherers traurig aber mit einem guten Gewissen.



Kurze Zeit später klingelte mein Telefon und Herr B. ließ mich wissen, wie sehr ihm meine Offenheit in dem zuvor mit mir geführten Gespräch gefallen hätte und dass er mir gerne den Job zum nächstmöglichen Zeitpunkt anbieten wolle. Was für ein bewegender Augenblick. Er versprach mir außerdem, dass ich jederzeit frei nehmen könnte, wenn es die Situation erfordere, dass er Verständnis für meine besondere Lage hätte und ich mir keine Sorgen machen müsste, dass eine etwaige Auszeit Auswirkungen auf meine Probezeit hätte. Mein neuer Abteilungsleiter hielt nach meinem Wechsel nicht nur Wort, er ließ den Worten auch Taten folgen und stand mir, zusammen mit meiner Teamleiterin, menschlich und mitfühlend, am Grab meines Vaters zur Seite.



Nach der Beerdigung stürzte ich mich mehr denn je in die Arbeit, engagierte mich mit viel Herzblut im Job und kreierte eine Idee zur Prozessoptimierung, die ich meiner Gruppenleiterin (heute eine meiner besten Freundinnen) vorschlug. Diese gab die Idee sofort an Herrn B. weiter und dieser machte es meiner Chefin gleich und informierte den Vorstand über meinen Vorschlag. Ideenmanagement 2001. Aber es funktionierte ganz wunderbar. Meine Probezeit war überstanden, die Festanstellung sicher und eine erste kleine Gehaltserhöhung gab es auch schon. Konnte es da noch besser werden? Ich war noch nicht ganz ein Jahr im Unternehmen, als mich eine der Vorstandssekretärinnen anrief und einen Termin mit mir vereinbarte, um meine Idee mit ihrem Vorgesetzten zu besprechen. Mir zitterten die Knie, ich war wie gelähmt und wusste nicht, wie mir geschah. Die Sorge war völlig unberechtigt, denn Vorstände sind eben auch nur Menschen. Wir hatten ein angenehmes Gespräch und obwohl ich keinerlei Projekterfahrungen hatte, wurde ich über Nacht zur Projektleiterin meiner eigenen Idee ernannt. Seither habe ich viele Projekte begleitet, ich habe jede Chance genutzt, mich weiterzuentwickeln, in den unterschiedlichsten Bereichen mitzuwirken und mich selbst und damit auch den Fortschritt des Unternehmens und der Gruppe aktiv mitzugestalten. Veränderungen bin ich bis heute stets offen und optimistisch entgegengetreten.



Ich bin stolze "Cosmonautin" und ebenso stolz bin ich darauf, das rote Generali Shirt zu tragen und der ganzen Welt zu zeigen: "Ich bin ein Teil der Generali Erfolgsgeschichte." Mit dem Hashtag #GENERALI BEWEGT DEUTSCHLAND sponsorte die Gruppe unter anderem Firmenläufe. Generali bewegt aber nicht nur Deutschland. Seit zwei Jahrzehnten bewegt sie auch mein Leben. Heute mehr denn je. Unser Arbeitgeber hat sich aus meiner Sicht mehr als vorbildlich im Umgang mit der Corona Pandemie verhalten und das große, den Mitarbeitern entgegengebrachte Vertrauen wurde im Gegenzug durch eine Top Performance seitens der Mitarbeiter belohnt. Die Generali Familie ist für mich schon lange mehr als ein Arbeitgeber. Viele lieb gewonnene Kolleginnen und Kollegen sind inzwischen gute Freundinnen und Freunde und ein ganz besonderer Kollege (mein Ehemann) wurde zu meiner 24/7 Familie. Seit einundzwanzig Jahren bewegt Generali mich. Nicht nur emotional und menschlich, sondern auch beruflich. Eines meiner Lieblingszitate lautet: "Wenn es dir nicht gefällt, wo du gerade bist - beweg dich! Du bist schließlich kein Baum." Otto … find´ ich gut (immer noch), aber GENERALI BEWEGT MICH.