Open the (mobile) wallet!
Where do we stand with mobile wallet and what is the future for credit cards
Where do we stand with mobile wallet and what is the future for credit cards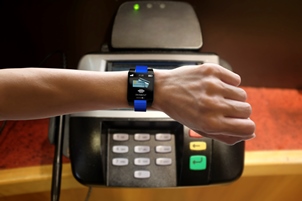 In 2010, when Wired forecasted on the "Future of Money", it was already clear that digital payments, thus potentially convenient for clients, were the solution to take costumers away from credit cards and dematerialize transactions.
Nowadays , the mobile banking innovations are making easier transferring the entire payment experience from plastic credit cards to the mobile devices .
The mobile wallets are an electronic version of a real wallet. With a simple touch of your smartphone, you can pay easily and safely and load points on the loyalty card, deleting the line between proximity and remote.
The mobile wallets are sons of digital wallets such as PayPal (that lets you connect your bank account online for purchases or money transfers). They use an app that manages individual credentials ­– before hosted on cards and other physical support ­–, using the "proximity technology" Near Field Communication (NFC), which guarantees residual power even in case of low battery.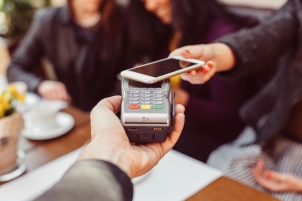 No more time spent queuing. Maybe, in the future, no more interaction with the sales clerk. But which point have we reached in our mobile devices? Are they ready to take on their hardware the entire burden of our business transactions?
According to GMSA, 2015 was a year of continued growth for the mobile industry, with more than 7.6 billion mobile connections (representing 4.7 billion unique subscribers) and operator revenues of more than $1 trillion. The global 4G connection base passed the 1 billion mark in late 2015 and 4G networks are now available in 151 countries across the world. The global penetration rate now stands at 63%, with regional penetration rates ranging from 43% in Sub-Saharan Africa to 85% in Europe.
With a global approach to the use of smartphone, no surprise that the main mobile phone operators are already moving on this front. Despite several wallets have already been launched, the teams are just warming up this growth engine, and the race for cardless transactions has not yet begun, but it's definitely looming.
We already live, in part, in a cashless society. The natural evolution is toward a cardless society as well, where nobody carries around wallets anymore. All the payment information will be stored on the mobile device, while technological attachments will improve the security and reduce the risk of fraud. Be careful not to lose your phone!