Commitment and heart for work is noticed and appreciated
For more than 20 years, I have seen how good it has been to combine my professional career with Generali. Here I have had, and continue to have, opportunities to develop in every respect. From the professional to the personal. My first position was called "System Operator" and I performed really simple tasks related to the operation of one of the IT systems. I have always tried to carry out my tasks with commitment and attention to the wider context. This allowed me not only to suggest improvements in my area, but also to help others. And most importantly, I have always met people who have seen this and given me the opportunity to take on more and more serious challenges, allowing me to get to know the company and work with a wide range of great people. And so, level by level, getting to know many roles in the organisation, I arrived at the place where I am today - COO with the rank of member of the Management Board of Generali companies in Poland. When I think back to my first days in the company, I know that even in my wildest dreams I would never have thought that one day I would be able to write this about myself. But Generali is like that - here commitment and passion for work are noticed and appreciated. Here you can learn something new every day. And here you can count on cooperation based on mutual respect, understanding and openness. And at the same time you can have fun, because relationships are one of the most characteristic features of Generali. It happens that people come back to us who had previously decided to leave. They come back because they're happy here. Now, from the point of view of a person on whom a lot depends, I try to maintain the atmosphere that attracted me here and that bound me to Generali, probably forever.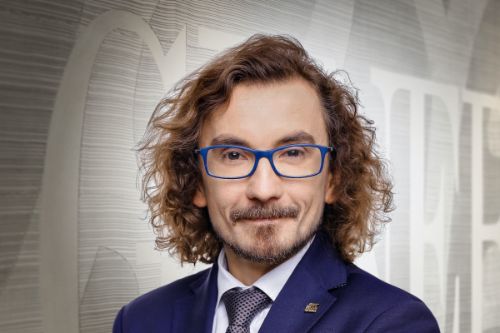 Read the story in original language
Zaangażowanie i serce do pracy jest zauważane i doceniane
Już od ponad 20stu lat przekonuję się, jak dobrym krokiem było związanie swojej kariery zawodowej z Generali. To w tym miejscu dostawałem i nadal dostaję szanse rozwoju pod każdym względem. Od zawodowego, po osobisty. Moje pierwsze stanowisko nazywało się "Operator systemu" i wykonywałem naprawdę proste czynności związane z obsługą jednego z systemów informatycznych. Zawsze starałem się realizować swoje zadania z zaangażowaniem i uwagą na szerszy kontekst. A to pozwalało mi proponować usprawnienia nie tylko w moim obszarze, ale też na pomoc innym. I co najważniejsze, zawsze trafiałem na ludzi, którzy to widzieli i dawali mi szansę na podejmowanie coraz poważniejszych wyzwań, dzięki którym mogłem poznawać firmę i współpracować z szerokim gronem wspaniałych osób. I tak szczebel po szczeblu, poznając bardzo wiele ról w organizacji, doszedłem do miejsca w którym jestem dzisiaj – COO w randze Członka Zarządu spółek Generali w Polsce. Jak wracam do swoich pierwszych dni w firmie, to wiem, że wtedy nawet w najśmielszych marzeniach nie przyszłoby mi do głowy, że kiedyś będę mógł tak o sobie napisać. Ale Generali takie właśnie jest – tutaj zaangażowanie i serce do pracy jest zauważane i doceniane. Tutaj można każdego dnia nauczyć się czegoś nowego. I tutaj można liczyć na współpracę opartą na wzajemnym szacunku, zrozumieniu i otwartości. A przy tym doskonale się bawić, bo relacje, to jedna z najbardziej charakterystycznych cech Generali. Zdarza się, że wracają do nas pracownicy, którzy wcześniej zdecydowali się odejść. Wracają, bo tutaj czuli się po prostu dobrze. Teraz, już z perspektywy osoby, od której dużo zależy, staram się podtrzymywać tą atmosferę, która mnie tu przyciągnęła, i która związała mnie z Generali chyba już na zawsze.