A society unlike any other
I smile to myself at the thought of sharing my story with you. A story that has been going on for a good few years now, since 2014. A story that has shown me that Generali is a different company.

I work every day in Michal Roguski's legal team. And I must tell you that from the first moment I crossed the threshold of our company I felt at home. At Generali, I was captivated by the partnership atmosphere, the direct contact and the people - I could confidently give each of them a 10/10!

When I think back to my first day at work, I see the view of the airport from the 10th floor, my desk by the window and - to my great surprise - the keys to a Mercedes waiting on my desk. It clobbered me, especially since the car was not part of my contract. It quickly turned out that they were "passing keys", and the Team enjoyed watching the reactions of the people who joined the Team. A sensational number! I also had a great time myself.

And it is precisely this kind of excitement that often accompanies me in my work - even though on the surface it may seem that the plot I deal with is boring or complicated. However, when you have positive people around you - and lawyers are one of those people - you can really have fun.

And it is precisely the positive working atmosphere and the freedom and independence that Michael - our boss - gives us that I appreciate at Generali. I can also confidently say that we have a brilliant Team! Everyone is focused on getting things done and cooperating. We can learn a lot from each other and enjoy the many moments we spend with each other. On more than one occasion, I experienced not only the strength of the Team, but also the mega-commitment from other people.

The best example of this was the completion of one of the major projects associated with the acquisition of 4LifeDirect. When we started working on the project, a pandemic suddenly broke out. It turned out that thanks to the involvement of many people, interacting with each other and looking for out-of-the-box solutions, we were able to complete the entire purchase process remotely. We were also able to obtain the relevant FSC approvals remotely. This is not the only example.

Another example is the introduction of COVID protection for employees in our terms and conditions for group insurance for small and medium-sized enterprises. We did it all in 6 days - from idea to implementation. That's why I like my job and working at Generali - you can make a difference!

I think that Generali is a place that is a company like no other - and I have a comparison because I have worked in different companies. I'm happy to be here! If I had to choose again which company to join, I would choose Generali again!

P.S. And besides me, the photo is also one from a vacation in Naples. Generali is right, left and center!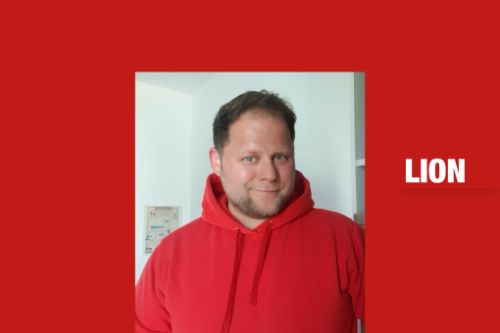 Read the story in original language
Korporacja inna niż wszystkie
Sam uśmiecham się do siebie na myśl, że dzielę się z Wami moją historią. Historią, która trwa już kilku dobrych lat, bo od 2014 roku. Historią, która pokazała mi, że Generali jest korporacją inną niż wszystkie inne.

Na co dzień pracuję w zespole prawnym Michała Roguskiego. I muszę Wam powiedzieć, że od pierwszego momentu, kiedy tylko przekroczyłem próg naszej firmy poczułem się jak u siebie. Urzekła mnie w Generali partnerska atmosfera, bezpośredni kontakt i ludzie - każdej z osób śmiało mogłem dać 10/10!

Gdy wracam w pamięci chwilami do pierwszego dnia pracy, przed oczami mam widok na lotnisko z 10 piętra, stojące przy szybie biurko oraz - ku mojemu ogromnemu zaskoczeniu - kluczyki od mercedesa czekające na moim biurku. Zatkało mnie, tym bardziej, że samochód nie stanowił części mojego kontraktu. Szybko okazało się, że były to "przechodnie kluczyki", a Zespół pełen rozbawienia uwielbiał obserwować reakcje osób, które dołączają do Zespołu. Numer rewelacyjny! Sam się też świetnie ubawiłem.

I właśnie takie emocje często towarzyszą mi w mojej pracy - mimo, że na pozór może się wydawać, że działka którą się zajmuję jest nudna czy skomplikowana. Niemniej, gdy masz wokół siebie nakręconych pozytywnie ludzi - a prawnicy do takich należą - można naprawdę nieraz się świetnie bawić.

I właśnie pozytywny klimat pracy oraz swobodę i niezależność jaką daje nam Michał - nasz szef doceniam w Generali. Śmiało mogę też powiedzieć, że mamy genialny Zespół! Każdy nastawiony jest na załatwianie spraw oraz współpracę. Możemy od siebie się wiele nauczyć i cieszyć się z wielu chwil, które spędzamy ze sobą. Nieraz doświadczyłem nie tylko siły Zespołu, ale także mega zaangażowania ze strony innych osób.

Najlepszym tego przykładem była finalizacja jednego z dużych projektów związanych z zakupem 4LifeDirect. Gdy rozpoczynaliśmy prace nad projektem, nagle wybuchła pandemia. Okazało się, że dzięki zaangażowaniu wielu osób,  współdziałaniu ze sobą oraz szukaniu niestandardowych rozwiązań - cały proces  zakupu sfinalizowaliśmy w formie zdalnej. Udało nam się także zdalnie uzyskać odpowiednie zgody od KNF. To nie jedyny przykład.

Innym jest wprowadzenie do naszego OWU ubezpieczeń grupowych dla małych i średnich przedsiębiorstw ochrony COVID dla Pracowników. Wszystko to zrobiliśmy w 6 dni - od pomysły do realizacji. Właśnie za to lubię moją pracę i pracę w Generali - masz wpływ!

Myślę sobie, że Generali to miejsce, które jest korporacją inną niż wszystkie inne - a mam porównanie, bo pracowałem w różnych firmach. Cieszę się, że mogę tutaj być! Gdybym ponownie mógł zdecydować do jakiej firmy dołączyć - wybrał bym raz jeszcze Generali!

P.S. A na zdjęciu oprócz mnie także jedno ze zdjęć z wakacji w Neapolu. Generali is right, left and centre!