It all started in a cheap and shabby rented flat.

My wife and I talked about looking for another job if we wanted to make a living, but we had no idea that I would end up in a place that would offer friends, challenges, professional achievements and community.

On 28 February 2000, I first walked through the doors of Generali as a future controller in one of the administration centres. I've always liked "messing around" with numbers and the renewal, reform and digitisation of the statistical reporting system of a centre of 300 people was a big challenge. My boss at the time, Kati Gábeli, was keen for me to see the people and processes behind the numbers and statistics, to understand what they meant. I still smile when I remember that he explained the Mahnung process over and over again. I was honoured when, a few years later, he asked me to be his assistant.

Then, in the mid-2000s, I had the opportunity to embark on another great adventure: I went into customer service. The people who work there do a superhuman job, they have to understand several areas of expertise at the same time, from managing contracts to claims settlement, sales, and all the tasks related to maintaining and running the office. They need to be able to deal with the sometimes vehement attitude of customers, to be able to give prompt answers to questions. It is a challenging and beautiful task to support and lead them. Over the past decade and a half, my fellow managers and I have been involved in developing a new front-end interface to facilitate work, creating task-specific access to the materials needed for professional knowledge, and creating a regular knowledge test questionnaire to check knowledge. But the customer service team is not only that - the team building sessions, cookouts, outings will remain eternal memories.

It was an exhilarating feeling to be assigned to lead the B1 project, which renewed the content-styling part of the customer correspondence. I believe that the many, many hours we have spent on how to make a sentence even clearer, even simpler, have not been in vain and have brought our company closer to our customers.

I am very excited to be part of the implementation of our new core system. We are creating something that our people - including those who will join us in the future - will work with every day.

I am proud to be part of such a long-standing team and even prouder to be building the future of this community.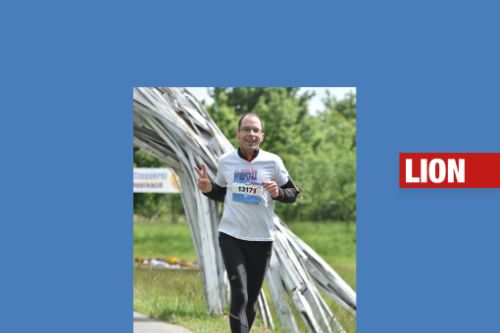 Read the story in original language
Együtt az ügyfelekért
Egy olcsó és lepattant albérletben kezdődött.

Azt beszéltük feleségemmel, hogy valami más munka után kell nézni, ha meg akarunk élni, de egyáltalán nem sejtettük, hogy barátokat, kihívásokat, szakmai eredményeket, közösséget is adó helyre kerülök.

2000. február 28-án léptem át először a Generali kapuját, mint az egyik ügyviteli központ leendő controllere. Mindig is szerettem a számokkal "bajlódni"és nagy kihívást jelentett egy háromszáz fős központ statisztikai kimutatásrendszerének megújítása, megreformálása, digitalizálása. Akkori főnököm, Gábeli Kati szívén viselte, hogy a számok, statisztikák mögött lássam a munkatársakat, a folyamatokat, hogy értsem, mit jelentenek. Most is mosolygok, amikor eszembe jut, hogy újra meg újra elmagyarázta a mahnungfolyamatot. Kitüntetésnek vettem, amikor pár év múlva arra kért, legyek az asszisztense.

Aztán a 2000-es évek közepén lehetőségem nyílt belevágni egy újabb nagy kalandba: az ügyfélszolgálati területre kerültem. Az ott dolgozó munkatársak emberfeletti munkát végeznek, egyszerre kell érteniük számos szakterülethez, szerződések kezeléséhez, kárrendezéshez, értékesítéshez, és mindezek mellett az iroda fenntartásával, működtetésével kapcsolatos feladatok is rájuk hárulnak. Kell tudniuk kezelni az ügyfelek néha vehemens hozzáállását, képesnek kell lenniük azonnali válaszokat adni a kérdésekre. Kihívást jelentő szép feladat támogatásuk, vezetésük. Az elmúlt másfél évtizedben vezetőtársaimmal új frontend-felület kialakításában vettünk részt a munka megkönnyítése érdekében, a szakmai tudáshoz szükséges anyagok feladathoz rendelt elérhetőségét teremtettük meg, illetve az tudás visszaellenőrzéséhez rendszeres tudáspróba kérdőívet készítettünk. De az ügyfélszolgálati csapat nem csak ez- a közös csapatépítések, bográcsozások, kirándulások örök emlékek maradnak.

Felemelő érzés volt megbízást kapni az ügyféllevelezés tartalmi-stilisztikai részére megújító B1 projekt vezetésére. Hiszem, hogy az a sok-sok óra, amit azzal töltöttünk, hogyan lehet egy-egy mondatot még érthetőbbé, még egyszerűbbé tenni, nem volt eredménytelen és közelebb vitte cégünket az ügyfeleinkhez.

Nagy izgatottságot okoz részese lenni az új alaprendszerünk bevezetésének. Valami olyat alkotunk, amellyel munkatársaink – olyanok is, akik majd csak a jövőben csatlakoznak hozzánk- nap mint nap dolgozni fognak.

Büszke vagyok, hogy egy ilyen nagy múltú csapat tagja lehetek és még büszkébb, hogy munkámmal ennek a közösségnek a jövőjét építhetem.