Genertellife's pension fund awarded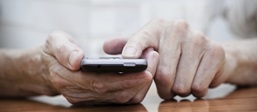 Pensionline, Genertellife's telephonic and online pension fund, has been awarded as best individual pension fund of the year at the Pensioni & Welfare Italia Awards, held in Milan in front of an audience of sector professionals.
Thanks to a deposit plan, addressed to the Fondo LVA Azionario Previdenza and/or to the Gestione Separata Rialto Previdenza, Pensionline allows customers to build their own supplementary pension in the course of time.
Furthermore, the activation of the free option "Life Cycle" enables to automatically measure implied changes in investment, based on the risk outline which is determined in relation to the residual years to retirement. Genertellife, together with Genertel, represents the only Life and Property & Casualties insurance hub in Italy addressed to direct and unconventional channels (telephone and online) and counts on €15bn assets and over a million customers.