Generali attended the investor roundtable on the guidance for ESG Reporting launched at London Stock Exchange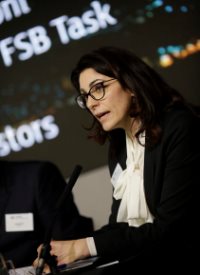 The London Stock Exchange Group has issued its first Guidance for ESG reporting, aiming to promote good practice across the industry.
This global guide responds to demand from investors for a more consistent approach to Environmental, Social and Governance (ESG) reporting, which is now a core part of the investment decision process.
Lucia Silva, Generali Group Head of Social Responsibility was invited to speak at the launch event in London, attended by more than 150 investors and financial players, with around 400 people following the live streaming.
It was a great opportunity for Generali to discuss about responsible investment approaches with main players in the financial sector, fueling debate and bringing its own expertise on the methodology for managing Socially Responsible Investments and integrating ESG criteria into the investment process, as well as leveraging on engagement activities with the invested companies to address sustainability.