Revert, the dream of overcoming neuro-degenerative illnesses
Some areas of modern medicine have reached extraordinary levels of development and their impact on the welfare choices of states and demographic structures is increasingly significant.
Concepts such as ageing, longevity, life expectancy, and widespread and sustainable well-being have become part of the agendas and debates addressed by policy makers, and are becoming key factors in determining the success of long-term strategic choices made by countries. Against this backdrop, there is a particularly important and controversial field of science that is at the cutting edge of medical knowledge, epitomising the avant-garde, adventurous spirit that makes science so fascinating, namely stem cell research.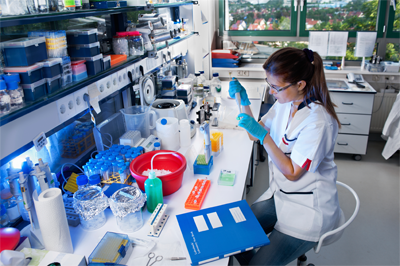 It is this field which most effectively captures the anxious hopes and dreams of humankind, for a world without disease.
In this sphere, Generali continues to work alongside Revert, one of the most important international associations involved in supporting scientific research into neuro-degenerative diseases such as Amyotrophic Lateral Sclerosis (ALS), for which there is no known cure. Led by professor Angelo Vescovi, a pioneer who is celebrated on a global level for his research on stem cells, Revert works in an industry with enormously significant social consequences, both now and into the future: the total cost of neurological illnesses in 2010 has been estimated at 798 billion dollars (60% of which direct costs, 40% of which due to loss of productivity).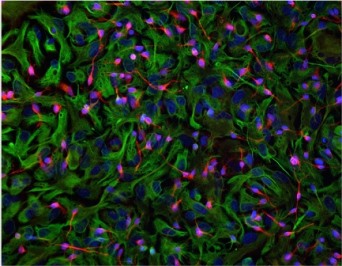 Generali's support, in a three-year partnership, has resulted in a significant acceleration in testing processes. More specifically, Revert is concluding the first phase of testing on an initial group of 18 patients with Amyotrophic Lateral Sclerosis, which has seen brain stem cells being transplanted into the spinal cord in order to combat the degenerative effects of the illness.
The trial was concluded in May 2015 with the submission of clinical results to the Italian supervisory authorities for comprehensive assessment, with a view to beginning the second phase of the trial on a group of 60-80 patients. This crucial and delicate phase will see the application of the therapeutic results achieved up to this point, which have so far been promising.
The scientific report on this trial will be published in a peer-reviewed article in the Journal of Translational Medicine, one of the most important publications in the field.
In the meantime, Revert researchers have launched a process to begin trials on patients with multiple sclerosis, another debilitating and very common neuro-degenerative illness: the first tests on patients should begin in 2015 or by early 2016.