Junior achievement
In Panama, Generali supports Junior Achievement, the largest non-profit organisation in the world dedicated to teaching children about economics. Founded in the United States in 1919 and now present in over 120 countries, the organisation works free of charge with primary and secondary school children to teach 6-19 year-olds the basics of economics, entrepreneurship and personal finance.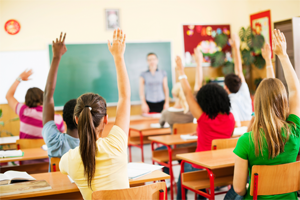 Going beyond traditional teaching methods, Junior Achievement organises practical, hands-on educational initiatives such as workshops, competitions and entrepreneurial programmes, inviting business professionals and economists to come and speak to the classes.
We support Junior Achievement through donations and voluntary work by some group employees (in 2014, 25 employees held lessons for 711 students). The subjects are selected according to the age of the students, and range from work as a path to self-realisation, to local and global professions and the generation of wealth by businesses, through to the major themes of world economics, education and the underlying principles of the banking system.